No Snow: Delivering Quality Contracting Services with Mobile FM Software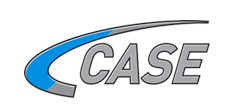 This is the first in a series of interviews with commercial contractors in the Fixxbook network about best practices, innovation and how contractors can best service their customers. Whether you're hiring contractors to perform work for your locations or are a vendor yourself, we think you'll find some useful information to improve your own operations.
This winter, New England was faced with one of the highest snow accumulations in recent years. This caused significant cost overruns for many companies despite proper planning for snow removal services. We sat down with Neal Glatt of Case Snow Management (a Massachusetts-based Contractor) to talk about the challenges and opportunities of the snow removal industry as well as how mobile facilities management software helps support its business.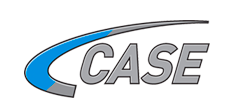 Tell me about Case Snow Management and how the company got to where it is today?
Case Snow traces its roots back to 1951; our President, Jason Case, is a 3rd generation Case who started a business focused exclusively on Snow Plow services. Having worked with his father in the family business, Jason saw an opportunity in 2009 and focused on establishing a snow services division. The goal was to carve a niche in the service industry and focus exclusively on snow to best serve our customers. Today, Case Snow Management provides snow removal services to all of New England and New York with over $25 million in annual revenue making us among the largest snow removal service providers in North America.
Neal, what would you say is a large differentiating factor between companies that succeed in this industry from those who don't?
Obviously, you want to be listening to your customers and you want to make sure you truly understand their needs and challenges. Our customers view us as the subject matter experts with decades of snow removal experience. They depend on us to find innovative ways to help them plan and manage their services and cost. That said, we believe the most important thing is to be on time and perform well; we are able to monitor through technician mobile apps and by having field managers drive around to our customer locations validating service performance.
What role has technology and software applications played in your company's success?
In the realm of snow plowing, our customers are aware of the importance to reduce risk and liability by taking proactive measures to avoid slip & falls and litigation. Part of our job is to help mitigate this for our customers through real time fleet tracking (every service is verified with GPS and we can upload photos) using the ServiceChannel CIWO (contractor-initiated work order) mobile app. This also provides us more visibility in the field and ultimately reduces our administrative costs.
Tell us about the recent developments at Case Snow Management and what you do during the off-season?
We were recently achieved ISO9001 certification for snow plowing which was is something we are very proud of. We use the spring / summer to meet existing and new customers, bid new work and enhance our operational processes and staffing contingencies in preparation for the next season.
Any recommendations to clients & industry peers?
On both sides, there is no cost benefit to waiting until fall to finalize your snow plow strategy. Staffing and contingency planning is considerably easier when you head into the season prepared; ultimately it allows for both clients and contractors to keep cost static while maintaining service levels expectations.