Can Everything Really Be a Service? How Einstein Noah Restaurants Extend Service Automation to Outside Contractors
Reporting live from the ServiceNow annual user group meeting (Knowledge15) in lovely Las Vegas, amongst 9,000 of my closest friends.  I just left one of the more productive sessions where Mike Gordon, regional facilities manager at Einstein-Noah Restaurants, waxed eloquently about the benefits of using both ServiceChannel and ServiceNow in an integrated fashion to automate all their services, from internal IT issues to individual stores' repair and maintenance service demand requests.
The room was packed (standing room only, about 60 customers there), and Mike's presentation (Facilities Management – Extending Service Automation to Outside Contractors) was extremely well received, spurring several dozen questions at the end of the talk.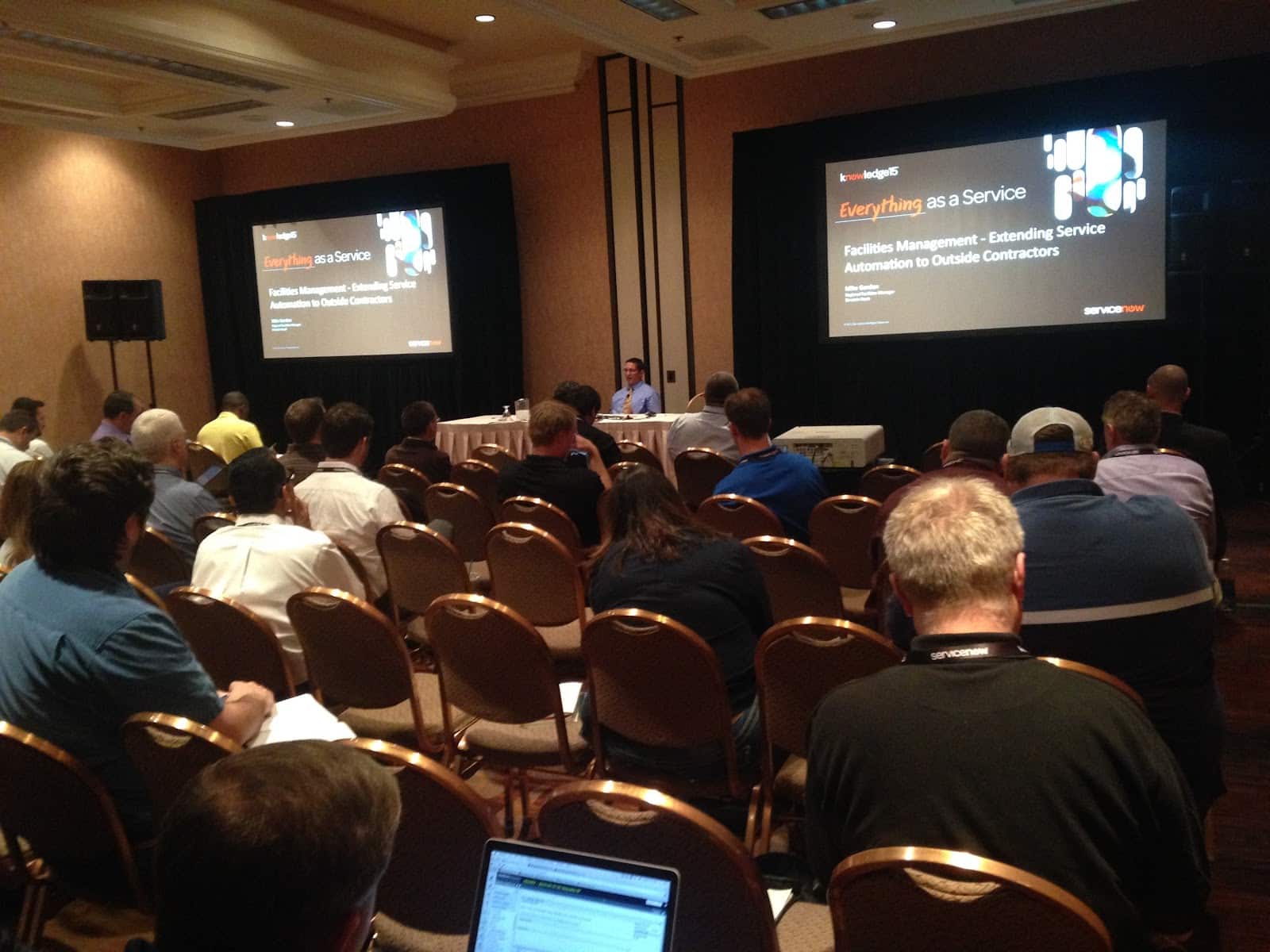 After giving some background on his career (Disney Stores, Michaels, Einstein Noah), Mike gave an overview of Einstein's corporate strategy with respect to Service Automation – both at headquarters, supporting IT with ServiceNow, and at their stores, connecting to local contractors, via ServiceChannel.
The cool part was the point of integration he described, where ServiceChannel can pass information and status to the corporate (HQ) dashboards – with common business rules, approval hierarchies and incident updates between the two systems.  Mike then went on to describe how he and the team at Einstein use ServiceChannel Analytics to be more proactive in managing the insights they gain at their stores.
We're also exhibiting at the Knowledge15 show, and had quite a number of mutual customers who've deployed both ServiceNow and ServiceChannel stop by interested in the same type of integration.  It was good seeing the folks from Tiffany's, Panda Express, Murphy Oil and others – and even better to hear that their need and desire for integration between these two systems is real and consistent.  Hey, if we can save them even more time, effort and money – why not!?
I'm just getting to the airport now to head home and it'll be interesting to follow up with the ServiceNow team and all of the customers we met at the show.  If anyone out there sees a similar need or benefits from this type of integration, please let us know!