How to Achieve EPA Compliance with Refrigerant Tracking Software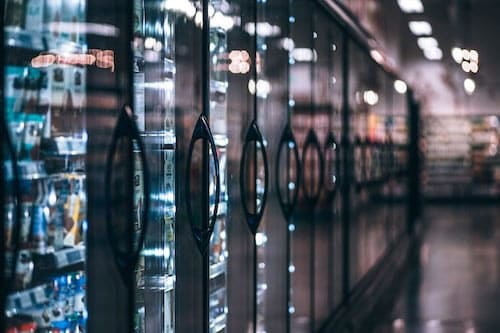 Did you know a typical supermarket's refrigeration system has leakage rates averaging at 25 percent annually? That means 206 million pounds of harmful chemicals are being tossed back into the atmosphere each year, and that's in the U.S. alone. According to the EPA, if refrigerant emissions regulations are not enforced, this could account for nearly 20 percent of greenhouse gas emissions by 2050.
To combat the dangers of these types of chemicals, the Environmental Protection Agency (EPA) has placed stringent compliance requirements on businesses that use refrigerant-containing assets, especially grocery stores, specialty food retailers, restaurants and convenience stores. These EPA refrigerant regulations require that they follow strict procedures and processes around the use, management and disposal of refrigerant compounds. This creates unique challenges for the facilities managers of these types of businesses.
With the launch of our ServiceChannel Refrigerant Tracking Manager, we are helping businesses stay compliant with these new EPA regulations and do their part in protecting the environment by reducing leakage rates. FMs in charge of refrigerated assets must have a thorough understanding of the regulations they need to follow to remain EPA compliant. Here's an overview of the major ones:
Key EPA Refrigerant Compliance Regulations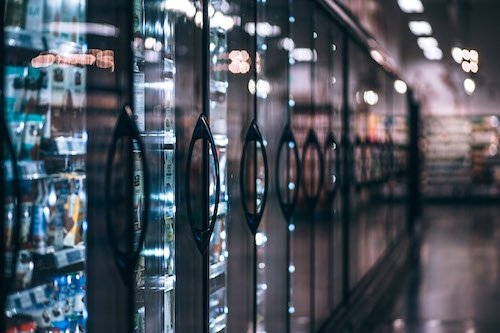 As the EPA performs random inspections, responds to tips and pursues potential cases against violators of Section 608 of the Clean Air Act, FMs need to keep the following regulations in mind to avoid fines:
Technician Certification:

Contractors servicing refrigerated assets must have the proper certification, meaning they have passed an EPA-approved examination.

Recovery & Recycling:

Assets must be certified by an approved testing organization stating that they meet requirements for recovery efficiency.

Leaks:

Assets with 50 pounds or more of ODS must meet requirements for leak repairs, such as attention within 30 days.

Sales Restrictions:

Refrigerants may only be sold to certified technicians.

Record keeping

: Dates, charge amounts, servicing and disposal information, and other related information must be documented properly.

Disposal:

Refrigerants must be removed prior to asset disposal.

Reclamation:

Recovered refrigerant must be reclaimed to regulated purity levels and approved by a certified reclaimer.

Service

: Contractors must evacuate assets to established vacuum levels during service and disposal.
The typical facilities department uses methods for staying compliant that are less than ideal. Traditional methods involve manually tracking the work done at every site for leak rates and repairs, which is not only tedious and error-prone, but can also increase exposure to fines totaling $37,500 a day if they fail to meet the regulatory compliance guidelines. These types of punishments can negatively impact business success, so FMs need to address EPA compliance regulations strategically. One way is by employing refrigerant tracking software, also known as refrigerant compliance management software. 
Compliance Capabilities of Refrigerant Tracking Software
ServiceChannel's Refrigerant Tracking Manager reduces regulatory risk by automating the scheduling of maintenance, repairs and follow-up verification based on the specific leak thresholds mandated by the EPA.
This technology is especially critical if FMs have numerous refrigerated assets and/or are managing multiple locations and sites, as it organizes compliance-related data across all assets and facilities on a single platform. In fact, ServiceChannel has already helped customers reduce overall leakage rates by up to 45% and is now helping them go even further to comply with these new regulations. They won't need additional refrigeration compliance management software if they are using ServiceChannel's solution.
The new ServiceChannel Refrigerant Tracking Manager helps companies:
Reduce regulatory risk by automating rules-based scheduling of follow-up verification based on charge amounts and leak percentages

Streamline record-keeping by tracking technician certification and recording refrigerant leak histories when specified thresholds are exceeded

Optimize spend on refrigerants and capital investments in assets through a granular view into asset histories and refrigerant inventories across all locations

Use a single platform to manage the repair and maintenance of both refrigerated assets and general assets
These core capabilities of refrigerant tracking software simplify and streamline FM compliance processes, helping improve visibility and avoid costly non-compliance mistakes.
In addition, Refrigerant Tracking Manager tracks the required information on refrigerants, emissions and charge levels that companies need to provide to get certified through EPA's GreenChill program. This certification is an excellent way to showcase your brand's commitment to applying "green" practices and safeguarding the environment.
Use Case: HVAC Refrigerant Leak
When using refrigerant tracking software, the process of returning to EPA compliance status when a leak occurs in an HVAC unit looks like this:
1. Alert of Non-Compliance
Asset monitoring technology alerts FMs to the HVAC system not operating at optimal efficiency.
2. Work Order Created
A work order is automatically created and sent to a certified service provider within an established network. The contractor is able to accept the order and view details about the reported issue.
3. Repair & Maintenance
The contractor dispatches and arrives at the facility. After identifying the source of the alarm, repairing the leak and charging the system with refrigerant, the contractor makes any necessary notes – such as amount of refrigerant added, date of service, method and location – and closes the work order within the software platform.  
4. Records Generated
The software automatically performs an EPA leak rate calculation using stored asset and technician-provided data. The platform then stores and organizes records for easy access and proof of HVAC unit compliance.
Throughout these steps, refrigerant tracking software automatically completes compliance tasks so that FMs can focus time and energy on revenue-generating activities. 
Final Thoughts
Not only does compliance with EPA refrigerant regulations help FMs avoid fines, improve their locations' sustainability and save energy costs by ensuring optimal performance of their assets, but it also contributes to maintaining a positive brand image for their organization. Consistent EPA compliance supports excellent business reputations by demonstrating a sense of moral responsibility to the environment, as well as providing a healthy and clean environment for customers and employee teams.
Thus, restaurants, convenience stores, supermarkets and other businesses that utilize refrigerated assets should place a high priority on EPA compliance, including investing in refrigerant management software and other tools and technologies that will help achieve it. 
Learn more about achieving and maintaining EPA compliance with ServiceChannel refrigerant tracking software.