It's Not Too Late! Top Six Facilities Management Events To Attend in 2017

Whether you're responsible for maintaining facilities for a particular organization and looking for best practices, or are interested in learning more about the latest advances in facilities management software, there are still plenty of opportunities to attend a number of facilities management industry events being held in North America and Europe this year.
Curious where you will find ServiceChannel at these conferences? Check out the top six events remaining in 2017 in which ServiceChannel is participating. Be sure not to miss out on these upcoming conferences! 

Chicago, IL / October 17-20, 2017
As convenience and fuel retailing's premier industry event, the NACS Show attracts more than 23,500 industry stakeholders from around the world. Buyers and sellers come together to conduct business and learn from one another — all in an environment rich with new ideas and partnerships.
What You Can Expect from the NACS Show:
400,000 sq. ft. expo where you will discover thousands of the latest products and services that C-Stores sell and use every day.

"Cool New Products Preview Room" is just what its name implies. It's loaded with new innovations, products, services and other growth opportunities.

Educational sessions range from specific top-of-mind topics, to level of expertise, to store size specifics.
ServiceChannel will be exhibiting at Booth #206. Stop by our booth to learn how service automation delivers c-store solutions.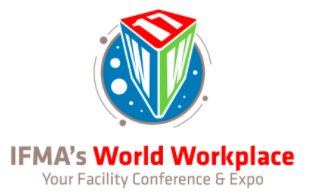 Houston, TX / October 18-20, 2017
The IFMA World Workplace Conference is the most all-encompassing learning and networking event on facilities and how to manage them. Immerse yourself in all things FM – from groundbreaking discoveries impacting the industry to achievable strategies for your daily to-do list.
Want to learn more on how service automation can make your life easier?
Jon Ahrendt, Director of Facilities from Bloomin' Brands and Sid Shetty, VP, Marketplace Strategy & Experience from ServiceChannel will present How Analytics is Changing the Face of Facilities Management on Thursday, October 19 at 4:15 PM CT in room 351E.   
In addition, ServiceChannel will be exhibiting at Booth #1900, North Building, Facilities Operations.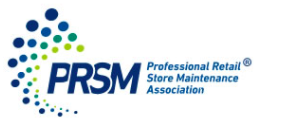 Toronto, Canada / October 19, 2017
Unlike other PRSM events, Canada East features an agenda and networking opportunities targeted to the unique needs of the dynamic Retail Facilities Management industry in Canada. This conference will show you how to build and exercise a strategic mind-set when it comes to finance, technology, people and operations.
ServiceChannel will be participating at this conference and meeting with facilities management experts in Canada.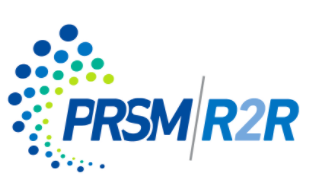 Bellevue, WA / October 26, 2017
The PRSM Retailer2Retailer events are open to all FM retail professionals to discuss issues and trends in the Facilities Maintenance industry. Get your questions answers, meet like-minded professionals, share ideas and take away best practices to help improve your productivity and costs.  
We'll be leading a session on the capabilities and benefits of service automation.

Milan, Italy / November 8, 2017
IFMA Italia's FM Day will focus on topics such as the impact of facility management on urban environment management, welfare evolution as a model for personnel management, service customization, digitization and the importance of good communication between facility managers and internal customers regarding service policies.
If you're going to be in Milan, make sure to meet with ServiceChannel and learn how you can streamline your repair and maintenance activities with the latest FM technology.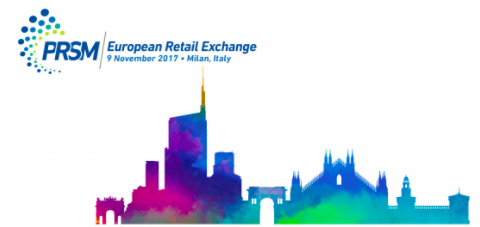 Milan, Italy / November 9, 2017
At the PRSM International Retail Exchange in Milan, retailers will gather for a one-day event to share their knowledge and best practices for doing business in the European and global markets.
ServiceChannel is a proud sponsor of the PRSM International Retail Exchange event. We've learned from our years of experience in working with the leading luxury retail facilities and operations teams about what matters most. Stop by and meet with the ServiceChannel team to learn how the ServiceChannel platform can drive real benefits for your company.

Orlando, FL / November 14, 2017
NFMT Orlando is the premier facilities management conference in the Southeast supplying broad-based education for facilities professionals from every type of organization.
We invite you to  join us there and learn about how the latest technologies are driving change across the sector:
How Machine Learning is Transforming the Facilities Management Industry
Presented by Sid Shetty, VP, Marketplace Strategy & Experience.
In this session, Sid Shetty will discuss:
The importance of data and data-driven decision making in the facilities management industry

What machine learning is and how it is changing the way FMs interact with their data

Examine how prescriptive analytics technology can help influence key decisions and help them save money

And show real world examples of machine learning applications in facilities management
Want to Get Up Close & Personal with the Latest Facilities Technology?
Well, we don't expect to see you at all these events but if you're attending any of these, we'd love to meet and show you how service automation technology is driving substantial and quantifiable benefits across facilities programs, regardless of industry.
Let us know when you'd like to meet!