4 Ways Luxury Retail Benefits from Contractor Management Software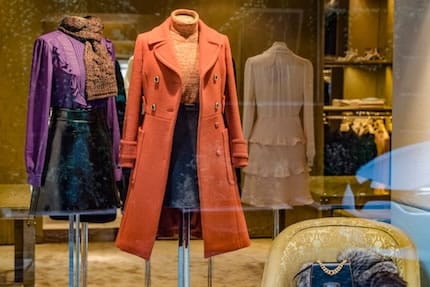 According to a study by Fondazione Altagamma and Boston Consulting Group, spending in the luxury sector is expected to grow to $1.2 trillion by 440 million consumers by 2020 (up from 380 million consumers of luxury goods spending around $998.5 billion on personal luxury goods in 2017). For luxury retail brands to capitalize on this industry growth, they must deliver superior customer experiences in store.
Great retail customer experiences often start behind the scenes with facilities management. When luxury retail facilities are in peak condition, customers are more likely to have the high-quality brand experience they expect from the industry. However, if an HVAC unit is broken or the store is unkempt, for example, you can bet customers take note and adjust their impressions of your brand accordingly.
Luxury retail facilities managers need to focus their efforts on flagship store prioritization, brand uptime, asset maintenance and FM spend reduction. Ultimately, what makes or breaks each of these aspects are contractors and service providers — are they qualified to provide the repair and maintenance services you need, when you need them? Do they help you put your best face forward to your customers? To ensure you can answer "yes" to these questions, utilize contractor management software in your facilities management strategy.
Let's take a look at four specific ways contractor management software can help optimize luxury retail's unique FM challenges:
1 – Flagship Store Prioritization
Many luxury brands have a "flagship" location, which is their primary, most well-known location. Oftentimes this store is located in New York or another major city. Though all stores in a luxury brand's portfolio are important, the flagship location tends to have even higher standards and often requires special treatment.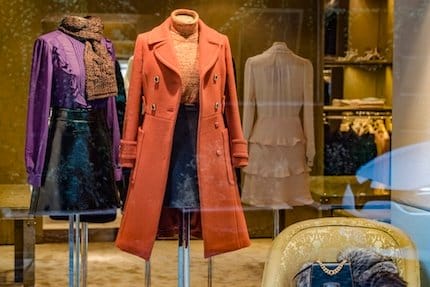 Contractor management software can break work orders, spend and analytical data out by location, helping to easily pinpoint what you need to properly attend to flagship locations. For example, one global luxury brand found that managing the large number of internal providers servicing its flagship Fifth Avenue store was a challenge, due mostly to their work orders being assigned via phones or email. This made it nearly impossible to track and monitor who was doing what, and when.
After setting up all internal providers within a contractor management platform, all work order requests were now recorded systematically, giving the brand newfound control and visibility into what was being done and by whom at their flagship location, as well as real-time status updates. They also created a separate online dashboard, contractor list, preventive maintenance schedule, site-specific priorities and ETAs for service for the flagship location.
2 – Brand Uptime
Luxury retail stores must maintain a high-quality look and feel known as brand uptime— a visually-pleasing, fully functional, comfortable environment helps attract and maintain customers who pay top dollar for your products. While brand uptime is important in all industries, in the luxury retail space it's especially vital, as your physical location greatly helps position your brand as one of quality and prestige. If you want customers to view your products as being of luxury quality, your store needs to be of luxury quality at all times as well.
By integrating contractor management software into your work order processes, you can better organize and manage work orders, plus monitor performance and productivity. Utilize issue-based photo capture, contractor-initiated work orders, resolution notes, electronic signature, and multi-tech check-in features to dramatically reduce the time it takes in between noticing a problem at the store and resolving it.
These features increase brand uptime by shortening the time it takes to solve open issues and store problems, helping give customers the exclusive brand experience they expect.
3 – Asset Management
In a luxury retail location, nearly all visible assets— from light fixtures and wall décor to fitting room doors and product displays— are customized to the brand and the space to convey a high-quality feel to customers. Because these assets tend to be either unique or quite rare, it's important that the service providers you employ know how to properly repair and maintain them.
Contractor management software helps source, hire and monitor service providers efficiently. With a comprehensive contractor directory, you can quickly sort through your contractor options, helping you hire those that meet your compliance requirements, are available, and experienced in the fields you need them to be. Thus, you can be confident that the contractors you hire will have the specializations you need for your brand's complex features, such as artistic displays and specialized assistance.
You can also use contractor management software to develop strong contractor relationships and measure performance; when you form established relationships with service providers, you build trust on both sides and increase the probabilities that they will prioritize your needs over other customers' needs, contributing to maximum brand uptime.
4 – Spend Reduction
Reducing spend while maximizing profits is a priority for all businesses, including those in the luxury retail industry. However, gaining full visibility into spend data can be a challenge due to the large number of assets, employed contractors and locations of luxury retail brands. Contractor management software helps provide this visibility, plus it boosts the efficiency of payment processes.
This software includes payment capabilities that allow you to send and receive invoices, proposals and payments electronically. This saves time and money by consolidating billing and integrating accounting systems directly into the software platform, expediting data transfer while minimizing errors and paperwork. Storing all legacy payment data, plus robust reports and analytics, helps you view costs, trends, and benchmarks that can inform you of spend reduction opportunities in the future. When luxury retail managers can reduce the time and resources typically spent on payment processes, they can focus their attention on what matters most: attentively serving customers and delivering a premium environment.
Another way to reduce FM spend in the luxury retail space is with preventive maintenance scheduling. Regular maintenance work keeps your most important assets in peak condition, avoiding costly and time-consuming breakdowns. Because luxury retail stores need to be kept in pristine condition, preventive maintenance is critical, especially for janitorial, housekeeping, lighting and porter services.
Final Thoughts
In any retail location, facilities management issues can arise; lights burn out, floors need some TLC and HVAC systems break down. In a regular retail store, rectifying these types of issues can be delayed a bit if necessary. In a luxury retail location, however, they absolutely cannot, as customer experience and comfort are key to creating an aura of desire and class around your brand.
In order to properly keep up with luxury retail's demanding facilities management needs, use a contractor management software platform to maximize contractor performances, boost efficiency and reduce stress around costs and the payment processes.
Learn more about how contractor management software can streamline FM processes, reduce spend, and boost efficiency across industries.