3 Simple Tricks Facilities Managers Know to Get More Done with FM Mobile Apps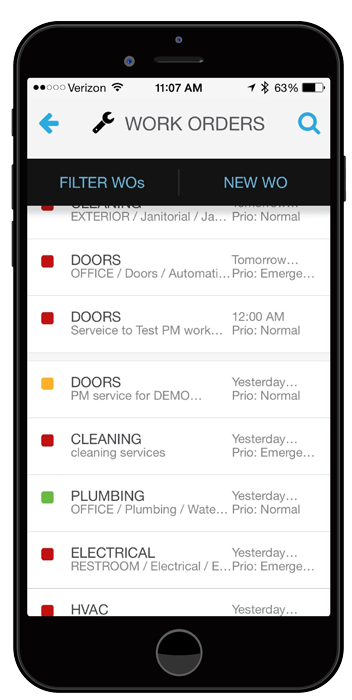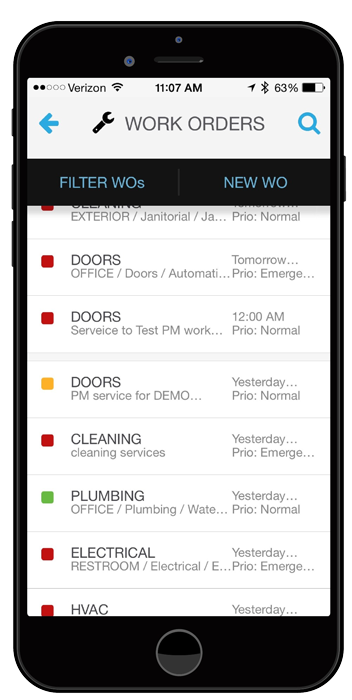 Not only is everyone online all the time but everyone's on their phone or tablet all the time.  Work or play, it's simply what we all do.  (Given our own statistics, there's about a 40% chance you're reading this post on your mobile device!).  But smart facilities managers (FMs) know there's more to being 'mobile' on the job than simply checking emails or IMs 24×7 – let alone being distracted by Facebook.
FMs see lots of benefits from modern FM software and work order management systems from ensuring ensuring preventive maintenance occurs to managing equipment warranties.  However, what not every FM is aware of are the numerous ways they can take advantage of FM mobile software to dramatically increase efficiencies in managing their facilities maintenance programs.
How can a facilities manager go mobile?  Let's look at some of the tasks that FMs can now accomplish wherever they are to do their job faster – and smarter.
Creating New Work Orders
Use Case: The FM gets a call that there was a major leak while out of office and travelling that will require a plumber, carpenter, painter and janitorial.  It needs to get taken care of immediately.  Previously, this would require lots of phone calls, messages and telephone tag – resulting in a problem not getting solved and possibly increasingly costly damage.  
Now, the mobile-enabled FM pulls over, opens his FM mobile app and issues a few emergency work orders to fix the leak and associated damage – much faster than would have otherwise been possible.
Reassigning Existing Work Orders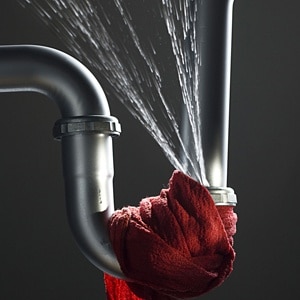 Use Case: A Store Manager logs a work order for HVAC equipment that's not working. The work order gets dispatched to the store's regular HVAC contractor. Upon review, the HVAC contractor realizes the problem is really an electrical issue and declines the work order.
Previously this wouldn't be addressed until the FM was back at his desk and was notified of this, and could then try to find a new contractor.  WIth an FM mobile app, wherever the FM is, he can find out the work order's current status right away and instantly reassign the work order to an electrician – even if he's 2,000 miles away.
Making Urgent Changes to Work Orders
Use Case: The facilities manager is out of the office.   A contractor calls to say that the 'not to exceed' (NTE) limit is too low for the issue that he is fixing.
Before, there'd be delays and inefficiencies to change the NTE so the problem could be worked on.  Now, the FM goes into the facilities management mobile app and simply increases the NTE on the spot.  The provider finishes the job and everyone is happy.
These are just a few of the benefits that any facility manager with a mobile device can see by Snapchat-ing less and relying more on a facilities management app.  Next time we'll explore further how mobile FM apps can power site audits, reduce safety risk and support capacity assessment.