25 Years Later and Still Going Strong – Chain Store Maintenance


No matter the day, no matter the weather, Maryclarie McCarthy is one very busy lady. She's Manager of Operations for Chain Store Maintenance (CSM), which specializies in facilities services for the retail, restaurant, and lodging industries. CSM started in 1991 with the mission to perform minor repairs in major cities. Twenty-five years later, CSM has performed more than 500,000 jobs in practically every city in the United States, Canada, and Puerto Rico.
Success for Maryclaire is multidimensional; she knows she is doing things right when she sees a "fully staffed office with employees who have longevity at CSM and experience and knowledge of their job."  Maryclaire also measures success by the high volume of service requests being managed to customer satisfaction.  She says, "Success is retaining and increasing the volume of service requests from existing customers and new clients." CSM strives for an open, transparent, realistic, and honest environment with customers. "It's about learning our customer's needs and expectations and developing programs and processes that allow us to meet and, hopefully, exceed them." Finally, success at CSM means effectively managing a large contractor database so that the company is able to service customers quickly, even in remote areas of the country.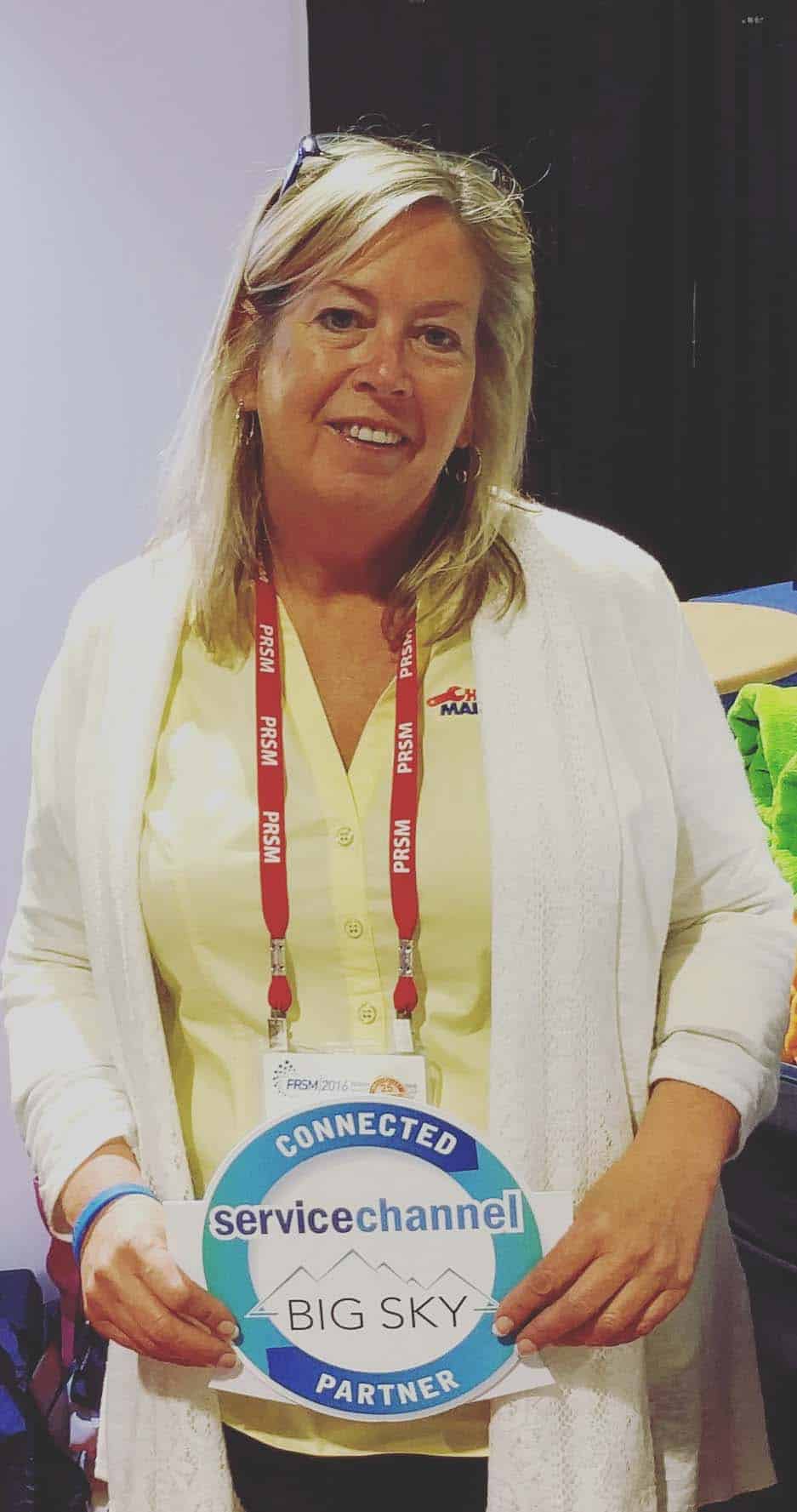 But managing expectations, growth, and constant changes in the industry definitely has its challenges. Being a 24/7/365 company based in New England with its unpredictable weather is always a concern.  Having the philosophy of "You will always receive a live person when you call," while also providing external tech support can cause staffing difficulties.  Maryclaire believes "employees are the route to achieving success. If they do not feel appreciated or happy at their job it will come across in their work.  Without the support of a good staff we cannot succeed.  I do not find this necessarily hard, but it's very important and something that I pay a lot of attention to."
CSM uses ServiceChannel technology for managing incoming alerts, updating the progress of service requests, invoicing, and reporting technology. Recently, CSM implemented a web integration bridge for real time "one-touch" data entry. As Maryclaire says, "We follow the lead of our customers and adhere to their needs." Maryclaire has used a variety of middleware service providers and has found ServiceChannel to be very user friendly.  She says, "When issues arise we have found ServiceChannel support quick to respond and knowledgeable.  Tech support will alert us via text and by email and make sure that we are updated on progress until there is a resolution."
Training never ends at CSM. "There are always new challenges to be addressed and improved upon," says Maryclaire.  CSM has an extensive introductory 6-week training period and each employee is mentored for success. And when new or existing customers join the ServiceChannel platform, CSM offers the ServiceChannel training.  Maryclaire adds, "Each time we evaluate to see if new employees or old would benefit from the training."
Maryclaire's motto is work hard and play hard. She enjoys entertaining friends and family, especially during the summer on the deck at her house.  She enjoys seeing her grandchildren whenever possible: "My house is always busy and everyone knows that they are welcome."