Case Study: Tops Market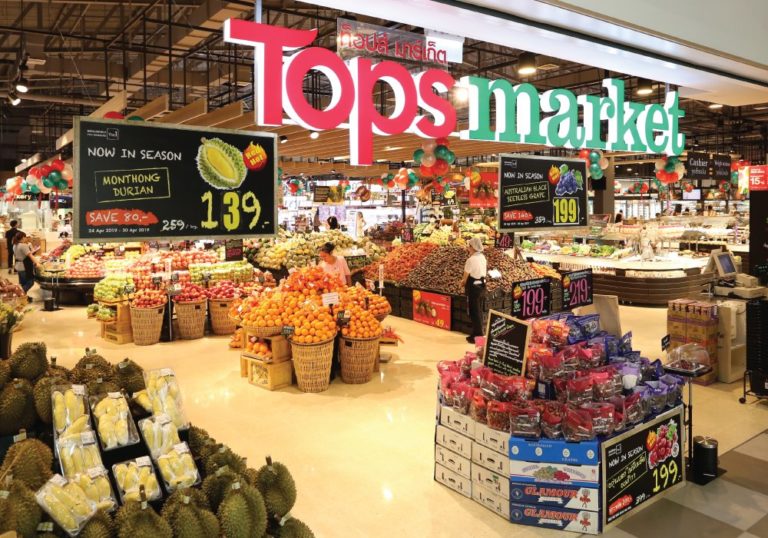 Digital transformation for a customer experience-driven grocery chain
Highlights
CREATED A SYSTEM OF RECORD for corporate and store employees

ROLLED OUT A PREVENTATIVE MAINTENANCE PROGRAM for 160+ store locations

REDUCED DOWNTIME on 7500 critical assets
Quantifiable Results
on-time completion of preventive maintenance

improvement in a vendor check-in rate

reduction in leak rate for 1400 refrigeration assets
"The team has gained the visibility to understand what's going on with its operations in real-time, as well as a history of data to refer back to and use in the future for enhanced planning, budgeting, and forecasting."

Craig DeGroat
Maintenance Specialist
Customer: Aiming for the highest quality grocery experience
Tops Markets, a full-service grocery retailer operating in New York, Pennsylvania, and Vermont, prides themselves on being a friendly neighborhood market that offers customers high quality shopping while saving them time and money. The name "Tops" came from its founder's desire to offer the best possible grocery shopping experience. This strong core value remains at the center of the work they do every day.
Challenge: Needed visibility and data to be more proactive
According to Craig DeGroat, Maintenance Supervisor, delivering their desired premium customer experience starts with ensuring all of the company's equipment across 162 stores are working. One of the unique challenges Craig and his team faced was the sheer volume of revenue-generating assets needing to be managed simultaneously. They were also relying on gut decisions, because they didn't have data to support decisions about these assets, which proved to Craig that they needed broader and deeper insight into their operations.
They needed a solution that could address the following needs:
Establishing a system of record that could easily be adopted by corporate and store team members.
Using data to proactively manage repairs and improve vendor performance.
Validating preventive maintenance operations and costs.
Tracking refrigerant use for compliance and sustainability.
"The platform has also enabled us to share this data easily with other departments, which they appreciate."

Craig DeGroat
Maintenance Specialist
Solution: A single source of truth for facilities data
When Tops Market started using the ServiceChannel Platform it gave the team access to data around repair and maintenance spend for the first time. Craig said, "The team has gained the visibility to understand what's going on with its operations in real-time, as well as a history of data to refer back to and use in the future for enhanced planning, budgeting, and forecasting."
With real-time data on what's happening now, the platform gives facility and operations managers the ability to be more proactive and make data-driven rather than gut-driven decisions.
A top priority was help tracking 1400 refrigerants for improving both compliance regulations and finding leaks. ServiceChannel's refrigerant tracking helped them reduce their leak rate because the system automates scheduling check ups and fixes get completed in a timely manner which in turn helps lower the overall number of leaks.
Results: Improved vendor performance and sustainability
ServiceChannel has empowered Craig and the rest of the Tops Market team with unprecedented clarity and actionable insights into vendor, asset, and budget performance. The business has become proactive and data-driven, helping them control costs, reduce downtime of critical assets, and preserve the customer experience. Among some of their results are:
23% improvement in a vendor check-in rate after using the Contractor Scorecard tool to track performance and coach the vendor on how to improve.
Preserving the customer experience by executing 88% of preventative maintenance on schedule and tracking GPS check-in data.
Reducing downtime and making data-driven replacement decisions for 7500 critical assets tracked across its fleet of 162 store locations.
35% reduction in refrigerant leak rates for 1400 refrigeration assets by automatically scheduling repairs and doing follow-up testing.
With the Tops Market team's newfound visibility across costs and performance, the benefits to the company are expanding beyond the facilities department. The platform "has also enabled us to share this data easily with other departments, which they appreciate," Craig said. Transforming their facilities with ServiceChannel has been a win across the entire company.