Case Study: Great Expressions Dental Centers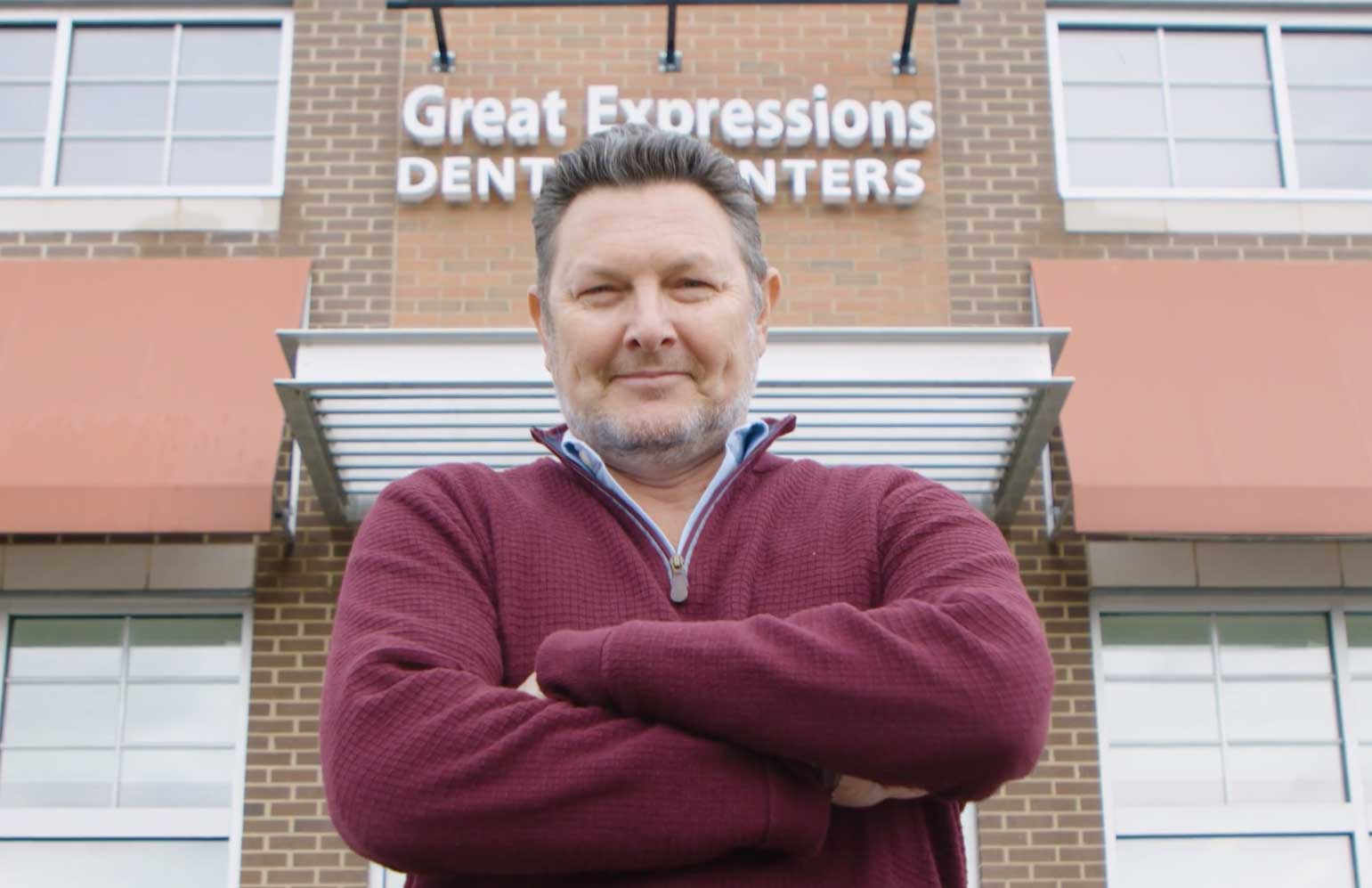 How a 40-year-old dental service company revitalized its business through a facilities digital transformation
Highlights
FIXING MORE PROBLEMS than ever, while staying under budget

GROWING ITS BUSINESS by delivering quality care and controlling costs

GAINED 24/7 VISIBILITY into critical assets to ensure offices stay up and running
Quantifiable Results
improvement in full resolution time

decreased in invoice costs
"Before ServiceChannel, we really weren't actively managing work orders. And when you're not actively managing it, you really don't know what's going out the door."

Jeffrey Crabtree
Director of Facilities at Great Expressions 
Background
Great Expressions Dental Centers, a dental services organization with 300 locations in nine states across the U.S., offers quality dental care at affordable prices. People can find and schedule an appointment with one of Great Expression's 500 practitioners to help with preventative dental care, orthodontics, or cosmetic dentistry. Facilities management ensures each office can open daily and all doctors and staff are equipped to treat patients in a comfortable, safe, and convenient environment, which means having a proper FM program in place is integral to Great Expressions' success.
Challenge: Critical assets breaking down too frequently, which prevents people from receiving services
The core of Great Expressions' business operation is to ensure that every office is open, and the staff can service their patients with exceptional care. But one of the roadblocks they faced in delivering on this promise was that critical office equipment, such as dental chairs, tended to be down for such long periods of time that it impacted not only the patients but also the offices' revenue and employee morale. Great Expressions needed help:
Improving office uptime to reliably provide service consistently
Managing providers by being able to analyze things like check-in times and first-time completion rates to make more cost-efficient decisions about who can fix equipment the fastest
Giving autonomy to both field technicians and office staff to manage work orders successfully and keep offices running smoothly
"We are able to better serve our customers because we can repair our assets as soon as possible. This also helps us reduce wait times and ultimately avoid losing revenue."

Jeffrey Crabtree
Director of Facilities at Great Expressions 
Solution: Achieve peace of mind through a system of record with real-time data
Jeff knew he could rely on ServiceChannel as its system of record because it would give them the ability to tap into data to make smart decisions. For example, now he and his team can have more effective conversations with providers about accountability because they can monitor check-in time, time on site, invoice history, and other key provider performance stats.
Results: Taking their dental services and business to the next level
The 24/7 visibility of having a system of record proves to be a benefit for patients and for business. And Jeff is happy to report that they are fixing more things than ever before, while staying under budget, this includes:
Improved full resolution time by 24%
Reduced invoice costs by more than 30% by holding vendors accountable and monitoring time on site
"ServiceChannel does such an excellent job of capturing the information and storing it at the various stages or the life cycle of the work order," says Jeff. "We get nothing but wonderful, consistent, fast support from ServiceChannel."