Women in Facilities Management: Daisy Rodriguez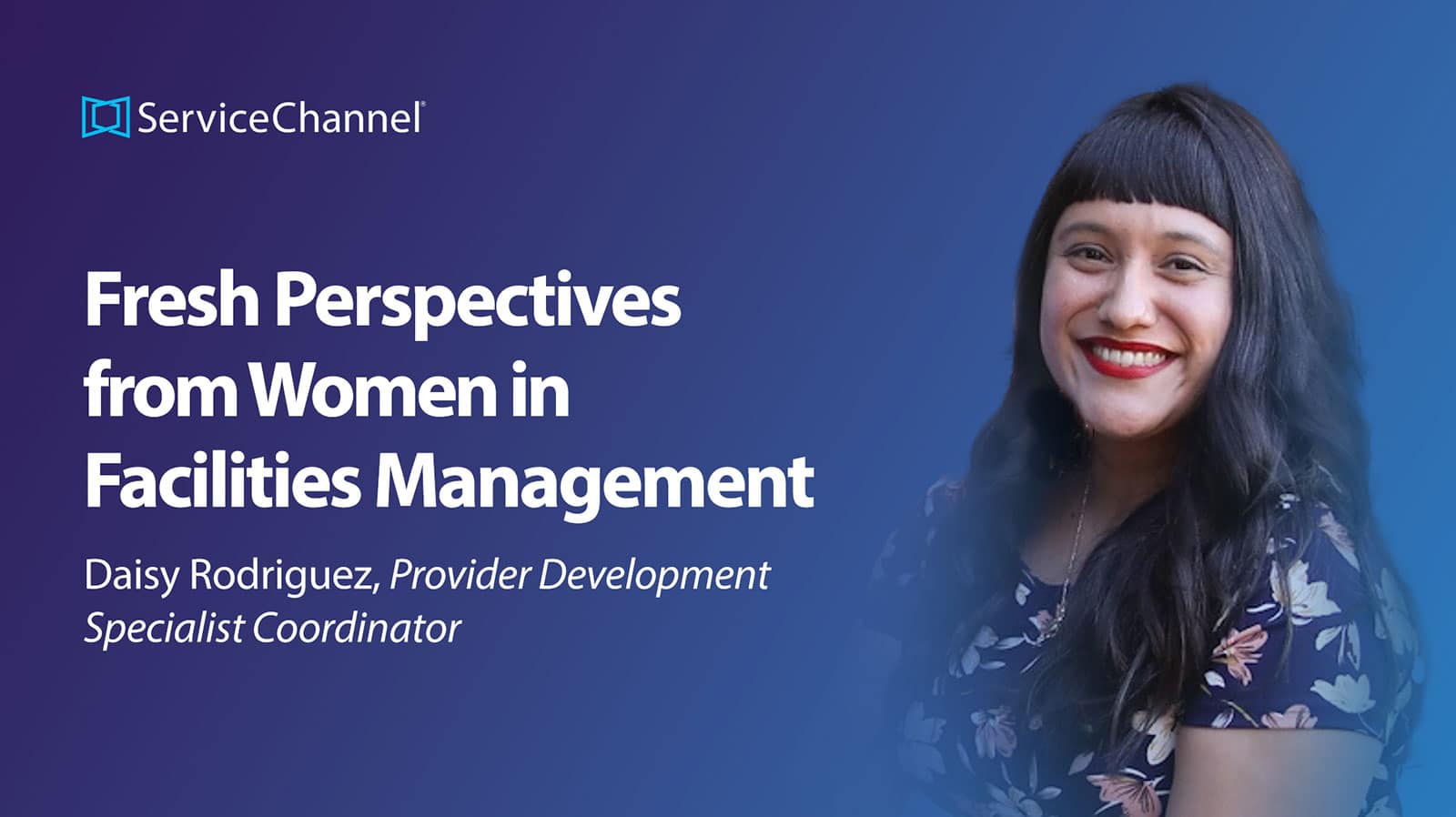 Daisy Rodriguez began her career at ServiceChannel as a Provider Development Representative. In 2023, she ascended to the role of Provider Development Specialist Coordinator. Because of her extensive experience in Marketplace sales, Daisy is uniquely positioned to provide stellar support and create key resources that empower the Provider Development team.
What is provider development at ServiceChannel?
What does your role as the Provider Development Specialist Coordinator look like?
I assist with the team strategy, processes, and escalations. I work on provider onboarding for client accounts, and the team and I are continuously building a provider network for ServiceChannel Managed.
You started your career selling the Marketplace solution to providers, so you've had many conversations with providers. What was one of the questions or concerns you heard most often from them?
How did your experience as a Provider Development Representative shape how you approach your job today?
I approach my job by pushing for the right things for the team that I work with and the providers that I've invested my time with and who have invested their time in ServiceChannel. I continue to work with some amazing people. They challenge me, they guide me with their partnerships, and they keep me going.
What do you like most about your job?
You use this inspirational message to help keep you motivated: "Being a first-generation student and a child of immigrants means that I don't know what I'm doing half the time but I sure as hell am going to figure it out just like my parents did, just like my Abuelitos [grandparents] did." Tell us about a time you felt like you didn't know what you were doing — and how did you turn it around?
Your colleagues say that you've been instrumental in standardizing provider activation and onboarding processes for the Provider Development and Operations teams. Can you tell us about how you achieved this standardization — and what the onboarding process looks like?
Your colleagues also shared that you like to rock out to metal from time to time. Who are some of your favorite musicians, and what are the focus-heavy tasks that make you want to turn up the volume?
Who's a woman in rock 'n' roll that inspires you, and why?
I'll give you my big list: That's going to be Patti Smith, Selena, Stevie Nicks, Donna Summer, Karen O from the Yeah Yeah Yeahs, Alice Bag, and Florence Welch. They make great music, and they do what they want. And that's inspiring — many of us women need to continue that path.
Tell us about the most recent great idea you had: where were you, and what was it?
Anything new and special on the horizon for provider development at ServiceChannel?
Yes, we actually just came back from an off-site event in New Orleans, and it was super insightful. It was a good time spent with different teams. We got to collaborate on marketing ideas and provider and client onboarding—tons of great ideas all around that we can't wait to explore further. We even had a couple of meditation sessions before we started our workday. It was an awesome trip with good people.