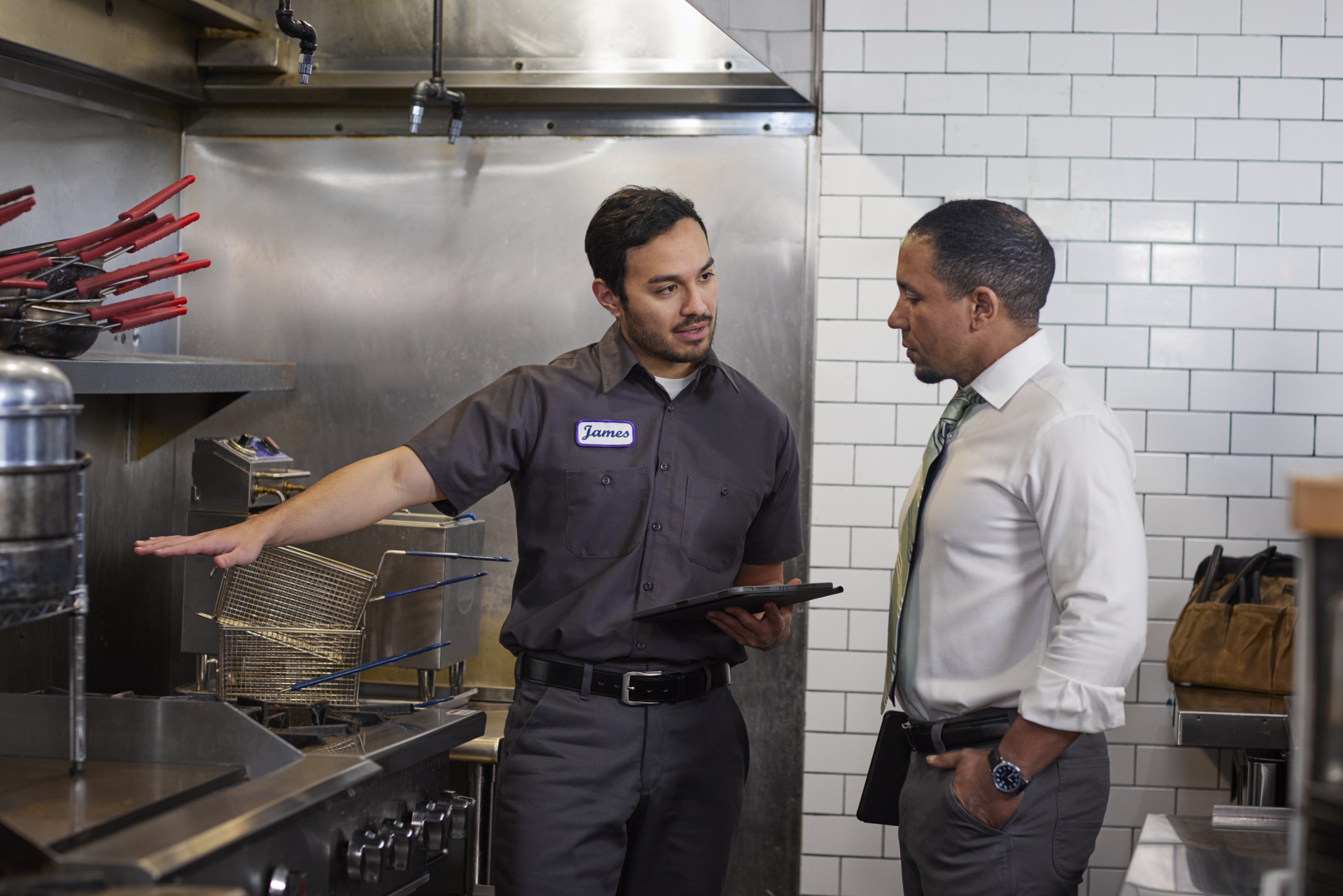 Self-Surveying Your Way to Improved Performance and Increased Impact 
A big part of any business' success lies in its ability to maintain the physical assets and infrastructure that it relies on to operate. Whether it's a supermarket or a dental office, effective facilities management ensures locations are safe, functional, and efficient. This means a high-performing FM program is critical. A strong FM strategy not only helps reduce operating costs and increase productivity, but it also enables teams to prioritize and maintain focus on the customer and patient experience.
When you need to make improvements, one of the most natural first steps is to assess how your current program is running: What's working well? What am I doing right? What do I need to change? How could I be operating more strategically?
A Closer Look
A self-assessment can be a valuable tool in helping you find the answer to all those questions and more. When you take a few minutes to consider your priorities, the general state of the FM process you have in place today, and perhaps even more specific things like whether or not you're tracking warranties or validating service provider labor rates, you can gain valuable insight into opportunities that can help you optimize your FM strategy — and elevate your brand.
Leveling Up
Once you've been able to take a look at where your FM program stands today and think about what you're hoping to achieve, you'll have a clear understanding of your strengths and weaknesses. And regardless of whether you're just starting your FM journey or you're leading the way, an assessment will reveal some simple ways you can make further improvements to your performance and continue to increase your impact.
The Bottom Line
In today's fast-paced and ever-changing FM landscape, even the most successful leaders must constantly evolve and improve to stay relevant and meet increasingly high guest expectations. This means it's important that FM teams are able to stay focused on brand uptime rather than being consumed by service requests and maintenance issues. A self-assessment is an invaluable tool for any FM leader looking for an objective, comprehensive way to identify opportunities that can help them level up their FM program.
Want to find out how your FM program stacks up? Take our free assessment today.