For You,

About You
New Brand – Think Transparency

We are thrilled to unveil the updated branding for ServiceChannel and wanted you to be among the first to know about a new series of educational and best practices events we're hosting.
As part of some recent market research and extensive interviews with clients, contractors, industry visionaries, and employees, it became exceedingly clear that the goal of "increased transparency" was the most important, most impactful, and most desired value that a solution like ServiceChannel could deliver.

Many of you noted that you appreciate the transparency that our solutiondelivers today, but the overwhelming feedback was that more of it was needed, as (to paraphrase) greater transparency leads to better results for you. Our team has embraced a mantra of Transparency Drives Performance — and we will be striving at every level to provide you with greater transparency to help drive those better results in cost, compliance, service quality, and customer satisfaction. We all believe that transparency drives performance, so our solutions are increasingly going to provide better and better transparency to you.

Roadshow
We'd love for you to participate in our new, upcoming Think Transparency! National Roadshow, where we will be sharing our future plans and where some of our most respected customers and industry partners will be sharing their best practices and perspectives, as well. The agenda will also include a social cocktail hour to allow for networking and collaboration among all attendees.
---
Customer

Spotlight
Louis Vuitton Manages to Stay Luxurious in the World of Maintenance
Say the name Louis Vuitton and you conjure images of luxurious suitcases and elegant travel, of impeccably dressed women with chic handbags and men in smartly relaxed clothes. Say Louis Vuitton and you imagine a world where everything is perfect. And if you are part of the Store Planning Department and your name is Alan Donohoe, Senior Manager of the Preservation Department, your mission is to make sure every one of Louis Vuitton's stores is perfectly maintained.
Alan's job was created toward the end of 2015. Prior to that, each store was were essentially responsible for its own maintenance. Now, according to Alan, "It's more like 'what kind of problems haven't you encountered?' We take away the burden of maintaining our stores from the local and regional teams, while staying on budget. When you live in a world where everything is subject to high-profile scrutiny and customer shopping experiences are expected to be nothing short of excellent, the hardest part of achieving success actually turns out to be keeping up with our own expectations with a very small team."
Alan and his team at Louis Vuitton recently turned to ServiceChannel to assist with facilities management. Even though the relationship is still new, Alan says, "The implementation was very efficient. Our stores are absolutely thrilled with the system. We like that ServiceChannel technology is simple, organized, multi-functional, and comes with great support." Alan believes the best way to work with contractors is as a partner. Alan's approach is simple: "I am quick to add more business to those that work as a partner, and conversely do less or even end the relationship if they don't."
To train people on ServiceChannel, Louis Vuitton's stores had a few training sessions with the stores and Shari Johnson, ServiceChannel's Client Training Specialist, that were "quite informative." Alan happily reports that "Pasquale Magneri, our ServiceChannel Solutions Specialist, was amazing during the implementation, but there was no way I could retain everything." Pasquale suggested that Alan use the LearningChannel when he forgets something that was covered in the training or "when he quickly needs to adjust." Alan and his team have also created a few "quick sheets for the stores to use as a reference" in case they forget something or missed the training.
Talk to Alan about his free time and he issues a small laugh. "If I do find some time," — emphasis here on if – I can be found playing golf and doing F&M on my own home."
---
Employee

Spotlight
Donna DeCicco's Busy Days at ServiceChannel
For the past four years, Donna DeCicco has been a CSR/Client Lead at ServiceChannel. Donna brings a background rich in customer service to her role. "I've always had jobs where I directly helped customers. I feel like this experience helps to show the customer empathy. I truly care that I am able to help someone," says Donna. At ServiceChannel, Donna's days are chock full of answering incoming calls from more than 200 clients and their stores, entering customer needs, troubleshooting problems and client requests, and assisting clients with emergency facility issues. Donna actions aren't limited to just clients. She follows up with vendors, communicates issue status to facility upper management, and reports to call center management and account executives on their clients. It is part of Donna's job to dispatch critical issues and upgrade or downgrade issues accordingly.
To many, having to work with so many stakeholders could be dizzying. But for Donna, the satisfaction comes from hearing how grateful and relieved customers are. Donna says, "That I am able to assist them is very rewarding. Solving customers' concerns and hearing how happy they are makes ME happy as well!"
Having moved from her hometown in Long Island to Florida, Donna retains her love of the being near the water. In her free time she loves to spend time with her daughters and grandson, take long walks, go to the beach, and read. Sounds good to us!
---
Featured

Product
Redesigned Invoices
Another phase of ServiceChannel's initiative for providing better user experience to clients is almost complete and it includes a number of big improvements.
1. Modern look and real-time filtering
Invoices now have a focused, clean design that gives you greater transparency and allows you to filter invoices in real time.
2. Predefined and saved filters
Default grouping will help you find the most relevant information very quickly. You can also create and save your own filters to suit your particular needs.
3. Bulk actions on all invoices
Now you can process invoices in bulk. Select several invoices to get a bar with available actions, even if these invoices have different statuses.
---
Tip of

the Month
Quick Way to View Your Providers
You can view all providers or just internal providers by following these easy steps:
1. Go to "More"
2. Click "Admin"
3. Choose "Providers"
You are now able to view by all providers, and see information such as email, User ID, IVR pin, and SC Provider ID. Only internal provider information can be edited here. Other providers need to edit their information in their Fixxbook account.
---
Calendar:

Upcoming Events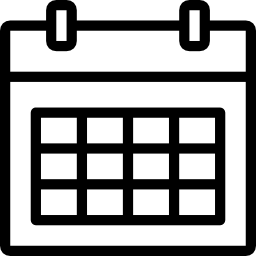 June 8 – LEARN&LEAD, Plano, TX
June 14 – Think Transparency! Roadshow, New York
June 16 – Think Transparency! Roadshow, New England
June 21 – Think Transparency! Roadshow, San Francisco
June 21-23 – Facilities Excel UK Conference, UK
Check out our Events Page for more local events near you!
---
Learning

Channel
LearningChannel is composed of interactive courses led by expert instructors on ServiceChannel products. These courses are perfect for when you need a refresher, when you have a new employee onboarding, or when you want to learn best practices to get the most out of our products. Each course lists the skill level necessary (from Beginner to Advanced) and the target audience, so you can mix and match courses based on your needs.
Available Courses
June 8 – Fixxbook for Contractors: Best Practices in Profile & Account Mgmt
June 9 – Service Automation Reports & QuickView
June 9 – Invoicing and Invoice Reports PM Module: An Overview
June 14 – The Power of Analytics
June 14 – RFPs, Proposals, and QuickView
---