What Does the Future of Grocery Shopping Look Like? 3 Trends on the Horizon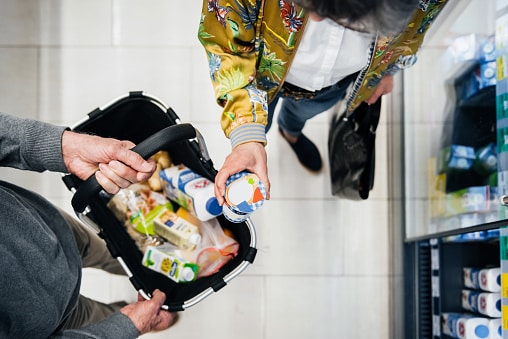 The grocery industry, like retail in general, is changing – and fast. Today, there are more food shopping options for consumers than ever before, including meal kit delivery services, curbside pickup, online ordering, and more. Women are no longer the primary shoppers, millennials are turning to mobile apps for on-demand meals, and just about everyone is on the hunt for some kind of specialty, plant-based, paleo, gluten-free, or organic product.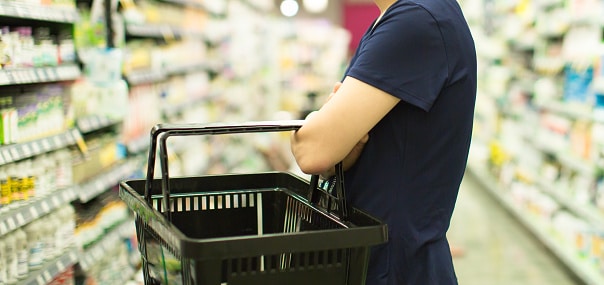 With so much in flux, it's no wonder many traditional grocers have seen sales and margins decline in recent years. The industry, worth $5.7 trillion globally, has to keep pushing towards innovation if it wants to stay afloat against digital-first competitors. Luckily, several new and promising technologies have emerged over the past few years that could dramatically reduce overhead costs and make brick-and-mortar shopping even more appealing to modern-day consumers.
Cashierless checkout, digital signage, mobile ordering, experiential displays, and a "showroom concept" are just a few of the most exciting trends facing the grocery industry today. However, in order for new features like these to succeed, your store's baseline operational structure must be finely tuned and digitally fluent. Store maintenance plays a major role in customer impressions, which are now more important than ever before. 
That said, before you invest money in the latest flashy technology, make sure your essential resources (like refrigeration systems, lighting, and HVAC) are in tip-top shape. This side of the business needs digital transformation, too: Facilities management software supports your behind-the-scenes assets and simplifies the transition to a tech-enabled, omnichannel shopping experience. 
Read on for the top three grocery industry trends on the horizon and find out how to prepare.
1. Mobile & Online Ordering
Since 2016, online grocery sales have doubled. By 2025, it's estimated that they'll make up a whopping 20 percent of grocery shopping in the USA. While some big box stores such as Walmart and Stop & Shop began offering online ordering with both pick-up and delivery options several years ago, other chains have been slow to catch up. Third-party services Instacart and Shipt, meanwhile, are growing rapidly by offering consumers doorstep delivery within a matter of hours. 
Whether you opt for a third-party or decide to transition to e-commerce independently, offering online ordering and delivery means your inventory and supply chain must be carefully managed. You may need to retrain employees to handle the shopping, bagging, or delivery process for these orders, rearranging some of your operational processes. You'll also need to invest in the digital experience itself, making sure the purchasing process is just as intuitive online as it is in stores. 
Of course, it's important not to dedicate all of your time and resources to digital purchasers when making the transition; make sure sufficient attention is still being paid to the in-store shopping experience. In other words: Don't let a sudden influx of digital purchases override the spilled tomato sauce on aisle three. If you must cut back the number of cleaning and maintenance staff in your stores in order to launch an online ordering service, implement robust facilities management software to help your team prevent costly operational downtime. 
2. Cashierless Checkout
If you caught our recent blog post on the topic, you already know all about the trending "cashierless" technology piloted by Amazon and other convenience-focused innovators. If not, here's the concept in a nutshell: 
Customers enter a store, scan a QR code on their mobile device, fill their carts, bag their purchases, and walk out – no cashiers, no waiting in line. The technology uses AI-enabled sensors and cameras to track who enters the store and which items are removed from the shelves. Items are added to a digital tab, and the final tally is charged to the customer's card when he or she passes through sensors at the store's exit. 
There are other, simplified variations of this technology already in widespread use: For example, Kroger's "Scan, Bag, Go" concept, which boasts similar time-saving benefits but still requires customers to scan items as they shop using a mobile app. Then, before exiting, they must verify their purchases with an attendant at self-checkout. 
While cashierless checkout is still in its early stages, it's catching on quickly. This is especially true in major metropolitan areas, where convenience is king – and stores that want to adopt should start prepping ASAP. Offering this level of automation requires a complete digital transformation across all facets of grocery store operations, including inventory, marketing and promotions, and maintenance. Without it, a cashierless system will feel more like a gimmick than a seamless, omnichannel shopping experience. 
3. Meal Kits Sold In-Store
Different demographics have different preferences and expectations, but a rising percentage of consumers are, on the whole, seeking out speed and convenience when it comes to weekday meals. So, it's no surprise that meal kits and prepared foods are now more readily sought after in grocery stores (especially those that promise value, nutrition, and flavor). In fact, one fifth of shoppers we surveyed reported a desire to purchase meal kits, stocked with pre-portioned ingredients, at their local supermarket.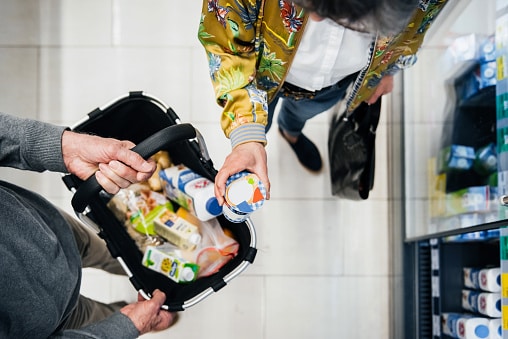 While subscription-based meal kit delivery services have been around for several years now – think Blue Apron, Hello Fresh, and Home Chef – these pre-packaged recipes are now starting to appear in produce sections at brick-and-mortar stores. What about the appeal of home delivery, you might be wondering? It turns out, the flexibility of purchasing as many kits as you need, whenever you may need them, is of greater benefit to consumers. 
In-store meal kit purchases accounted for 60 percent of the 2018 growth in meal kit sales overall, and many industry professionals expect this trend to continue to grow. As with the rise in prepared foods, stores that want to jump on the meal kit bandwagon need to take critical steps to ensure their in-store infrastructure is functioning properly beforehand. Refrigeration systems, in particular, must be well maintained to keep these highly perishable items fresh for as long as possible. 
Is your current refrigerator maintenance strategy preventing breakdowns and keeping costs low? If not, consider investing in asset management software (ideally with refrigerant tracking capabilities) to guarantee 100% functionality for your – likely expensive – fresh and prepared foods and meal kits.  
Final Thoughts
The omnichannel grocery shopper reigns supreme in today's market. Unfortunately for many grocery businesses, digital transformation has been slow going – and it's taking a toll on customer satisfaction. Nowadays, shoppers want a personalized, quick, and convenient grocery experience. Thus, grocers who will succeed in coming years will be those unafraid to innovate. They'll tighten up back-end processes, improve pricing transparency, and become more eco-friendly. They'll invest in software that streamlines operations and keeps costs under control, starting with a facilities management platform. 
Then, they'll work to create exceptional digital interfaces that complement the in-store encounter, using technology to emphasize (but not outweigh) the sensory experience. They'll offer an unrivaled level of convenience with mobile ordering, curbside pickup, and same-day delivery. Customers will enjoy wait-free cashierless checkout, delicious prepared foods, and ready-to-sear meal kits. Yet, perhaps most importantly, these shoppers return to their local store each time to find a clean, inviting, completely consistent environment that makes the grocery shopping process less of a chore – and maybe even an event to look forward to.  
Ensure next-gen success for your grocery business' FM program with leading-edge Service Automation technology.