Becoming a Facilities Manager: Roles and Responsibilities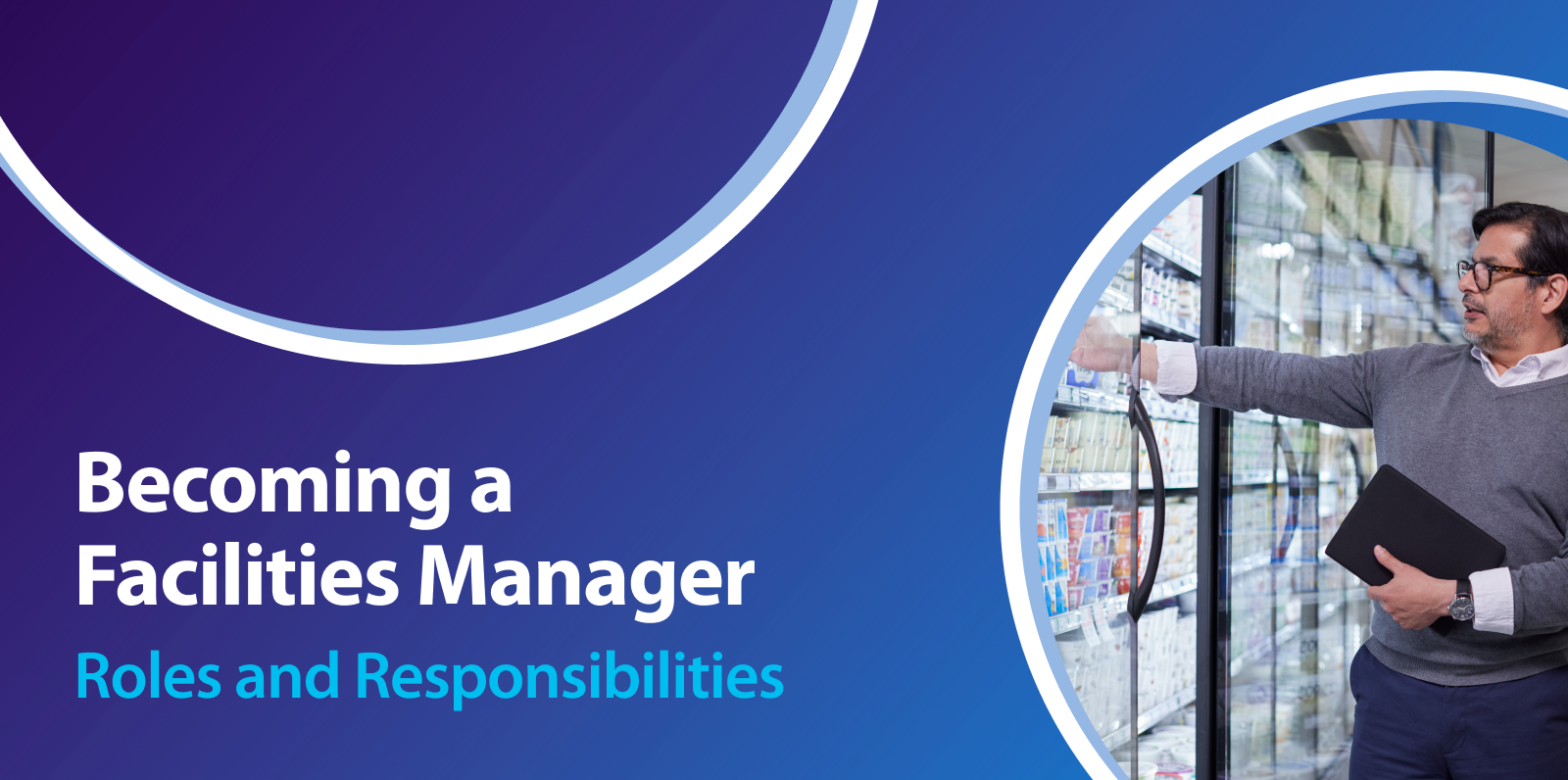 Any organization that has buildings and equipment needs a facilities manager. While facilities manager roles are similar, the duties and qualifications vary slightly depending on the organization. This article will help you understand your organization's needs and how to find the right facilities manager.
What is a Facilities Manager?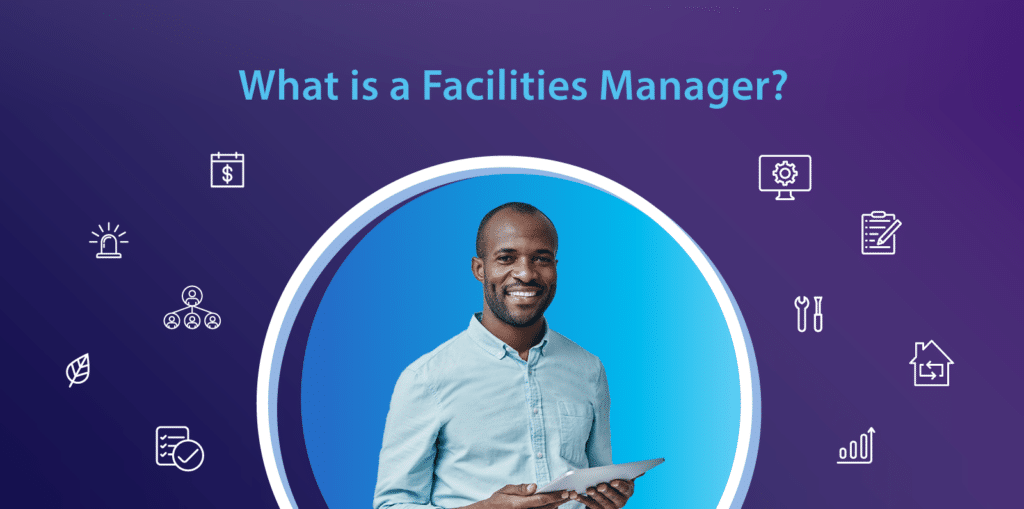 A facilities manager ensures the building and its equipment are clean, pleasant, and operating correctly. The manager improves the quality of life for the people and the productivity of the equipment, according to the International Facilities Management Association (IFMA). 
The role also ensures the alignment of security and emergency preparedness procedures with company policies. Facilities managers also look ahead, helping ensure the company's infrastructure grows as the company grows. The manager supervises the work of contractors and other employees and may also handle general financial tasks.
What are the Responsibilities of a Facilities Manager? 
A facilities manager's duties will vary depending on the facility and its size. In a small organization, for example, the facilities manager may work alone and call in contractors when necessary. At a large company, a facilities manager may supervise a staff of specialists, workers, or technicians.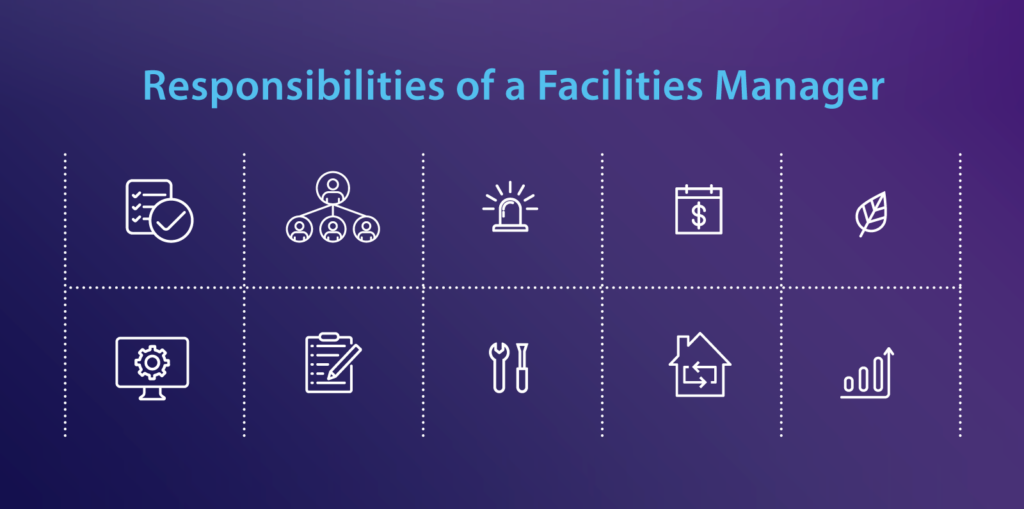 A facilities manager generally has these responsibilities.
Ensure the equipment and building operate smoothly.
Create and manage contracts with vendors and supervise and hire facilities management staff.
Ensure compliance with building codes and safety regulations.
Develop and maintain a budget.
Manage inventories.
Plan for emergencies, business continuity, and improvements.
Conduct and document facility and equipment inspections.
Oversee any building projects or renovations.
Forecast future real estate and equipment needs.
Conduct sustainability planning.
Often, facilities managers will use a process called integrated facilities management, which uses one vendor for maintenance.
What Businesses Hire Facility Managers?
Facilities management can be a good career choice for those with the appropriate skills and training. Employment will grow about 7 percent annually through 2031, according to the US Bureau of Labor Statistics, and by 2031, US organizations will employ more than 116,000 facilities managers.
Organizations that use traditional office settings hire facility managers. These organizations can represent various industries, including:
IT
Healthcare
Government
Real Estate
Manufacturing
What Skills Do You Need to Become a Facilities Manager?
Successful facilities managers need personal attributes and specific skills. Here are some of the top traits of facilities managers.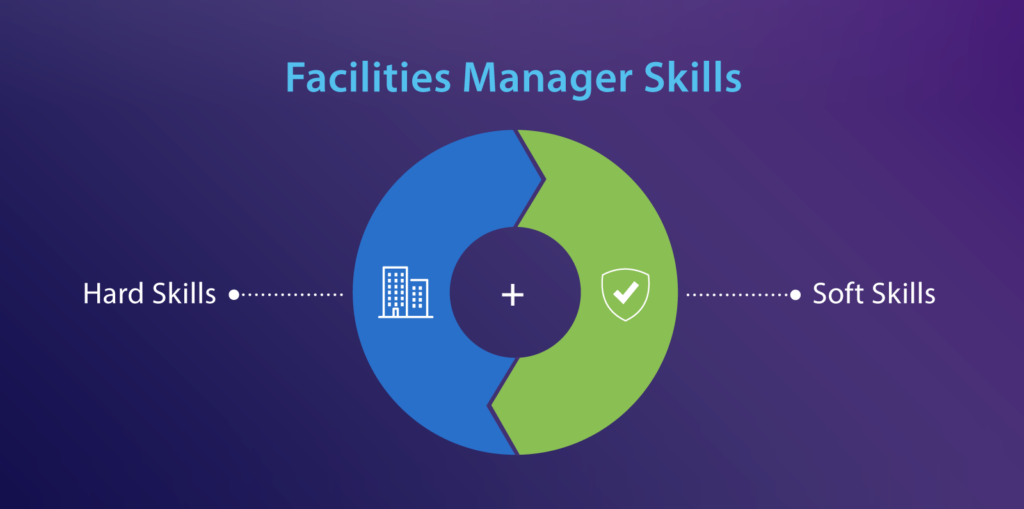 Soft Skills
Soft skills are personal attributes that enable the facilities manager to interact harmoniously. They are seldom taught through a course. Instead, they reflect a general work ethic and communication style.
A successful facilities manager needs these soft skills:
The ability to communicate with their team and across departments, including the ability to delegate responsibilities and guide employee development.
The ability to successfully choose staff and lead that staff effectively.
Maintaining relationships with various people, such as contractors, suppliers, and senior management.
Patience, which helps with relationships and decreasing stress in the workplace.
The ability to manage their time well and multitask.
The ability to remain calm in emergencies.
The ability to think analytically, solve problems, and make effective decisions.
A strategic vision for the future and an understanding of how the organization's facilities fit into that future.
Negotiation skills.
Organizational skills.
Attention to detail.
A customer service orientation, including the ability to see other departments within the organization as their customers.
Hard skills
Hard skills are those technical skills that you can acquire or learn. Some employers will require certification in facilities management or a college degree in a field such as facilities management, business management, engineering, or information management. They may also need experience managing facilities at another organization, although some organizations promote from within their ranks.
In general, all employers will require the manager to demonstrate the following hard skills:
Exceptional technical machine operating skills.
An understanding of how electrical, HVAC systems, computers, and boilers work.
The ability to use technology, including facilities-based technology, office technology, and computerized maintenance management systems (CMMS). GPS systems, HVAC monitoring systems, and smart building technology are also crucial to job success.
Knowledge of safety regulations and how to identify and eliminate hazards.
Understanding of sustainability practices.
Knowledge of federal, state, and local laws.
Ability to develop and manage a budget.
Why Are Facilities Managers Important?
Facilities managers must ensure the workplace is safe, sustainable, and efficient. Studies show that employee morale and concentration improve in clean workspaces. Well-maintained facilities also impress visitors. Well-maintained equipment operates more efficiently and is less likely to break down.
Facilities managers benefit organizations in several other ways, including:
Improving operational efficiencies.
Helping organizations generate a positive return on their facility investments.
Managing risks to facilities, employees, suppliers, and the organization's reputation.
Predicting, planning, and delivering the infrastructure necessary to support future productivity.
Reducing environmental impact and promoting sustainable practices.
Mitigating the effects of natural disasters.
Ensuring compliance with federal and state regulations and safety rules.
Leveraging technology and security.
Work with a Trusted Facilities Management Partner
Facilities managers can perform their responsibilities more effectively by working with a trusted partner. ServiceChannel has worked with several top organizations to help them accelerate their operations and get more done within their budget. These organizations span multiple industries, including grocery, retail and luxury retail, restaurants, spas and gyms, convenience stores, financial services, and education.
Most of our staff has worked as facilities managers, so we understand your challenges. Book a demo today to see how we can help you meet your facilities management goals.