An Inside View of the Contractor Advisory Board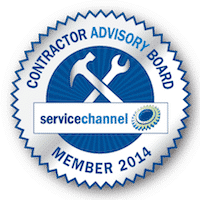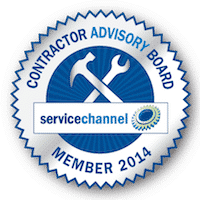 The ServiceChannel Contractor Advisory Board (CAB) has now held two official meetings, with a third rapidly approaching in September. We were eager to receive feedback from the board members – specifically how they felt about the meeting and whether the meeting proved to be a valuable and worthwhile experience.

The first response from most members was that ServiceChannel's commitment to assembling a Contractor Advisory Board was an innovative step because it's rare that a company exhibits such eagerness to receive feedback from users and partners.
"ServiceChannel has stepped up and done something that not many of the software companies have done with the vendors, by engaging us and asking us what we think can be improved"
– CAB member James Bridges
ACS Commercial Services LLC
That sentiment was echoed by fellow board member Bill Schaphorst of MaintenX, who said ServiceChannel deserves a "pat on the back for being smart enough to take the input provided and act on it." He also said that he hoped these meetings would be part of an ongoing strategy to both improve and innovate, and that he found the networking aspect of the CAB meetings to be particularly valuable to him – as it is not often he gets to talk with so many intelligent and dedicated people within his industry.
CAB member Charisse Luckey of the Roto-Rooter Group, explained that the purpose of the first meeting was to set the overall vision for the Board and to identify which action items were most important, but the list proved far more extensive than anyone had initially anticipated. The second meeting picked up where the first one left off, with the group going through the action item list including Fixxbook, ServiceClick and Integration improvements and suggestions, and prioritizing them.
Board member Mary Whitt, also of the Roto-Rooter Group, described the sessions as "very helpful and informational," saying that "ServiceChannel's desire to obtain all of the members' feedback shows how committed it is to building a long-lasting partnership."
ServiceChannel is a leader in facilities management, using the most up-to-date technology to keep the businesses of retail and restaurant clients, and their contractor partners, running smoothly through our cloud-based software platform and mobile apps.