3 Easy Ways to Add Photos to Your Work Orders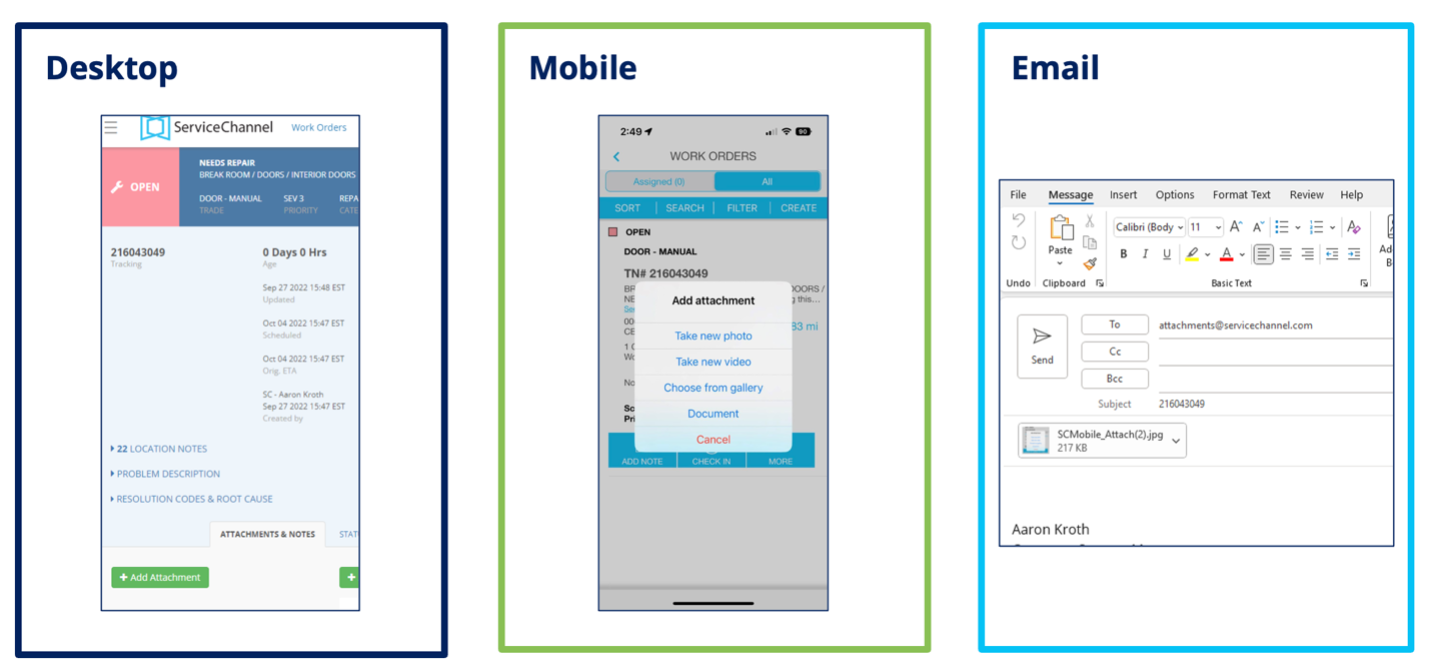 Uploading photos to your work orders before and after service is great way to communicate with your customer.
Many customers require photos, especially when submitting proposals. You have three easy ways to do it:
Upload it from your desktop from the Attachments & Notes tab on the detail view of the work order.
Upload it from the mobile app, where you have the option to upload an existing photo or take one with your device and upload it.
Send it via email with your photo attached and the work order tracking number in the subject line to: attachments@servicechannel.net.
Get detailed instructions at ServiceChannel University for adding notes and attachments.