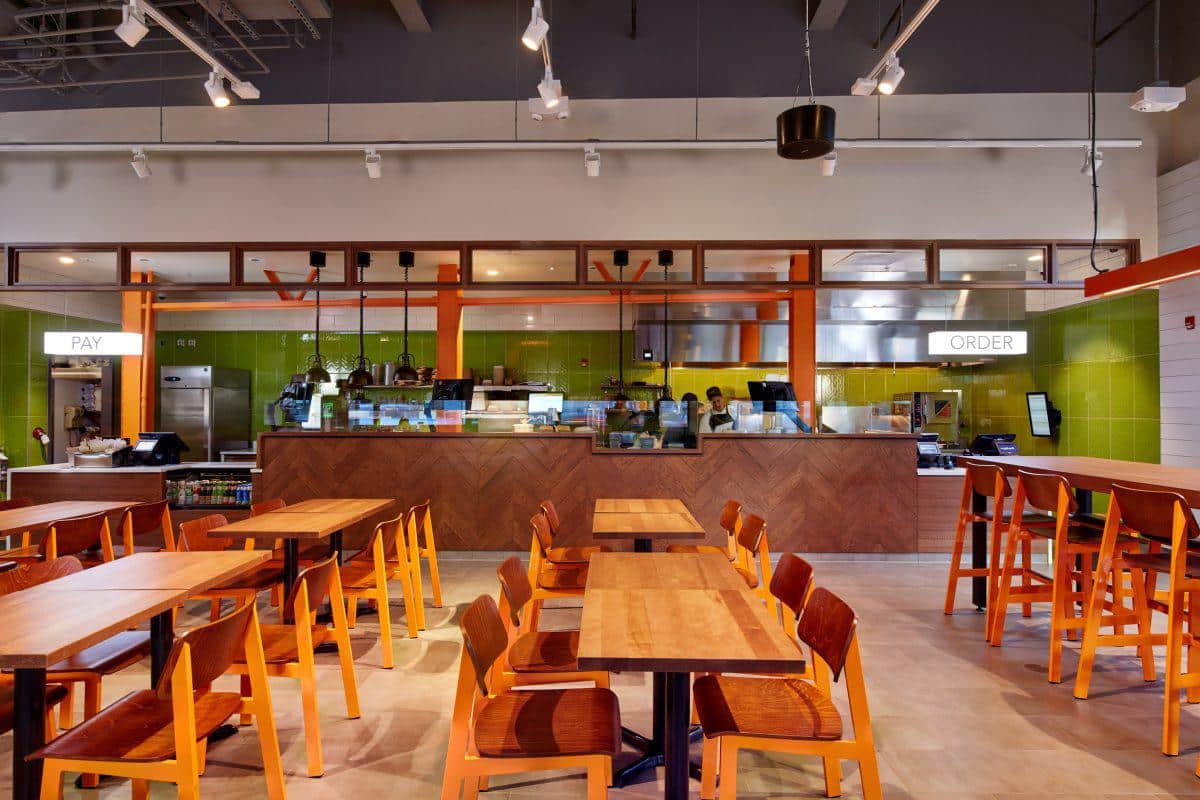 Case Study: Veggie Grill
Leading plant-based fast casual chain rapidly ramps up growth and quality of service
Highlights
EASIER PATH TO GROWTH by relying on a data-driven, expert facilities partner

HIGHER PERFORMING SERVICE PROVIDER NETWORK drastically increasing quality of work and lowering costs

ENHANCED CUSTOMER SERVICE by freeing up store operators and employees to focus on quality food delivery
Quantifiable Results
INCREASE IN WORK ORDER FIRST-TIME COMPLETION RATE

SAVINGS ON REPAIR AND MAINTENANCE INVOICE COSTS
"The peace of mind is hard to measure. But having the knowledge that ServiceChannel will take care of things is huge."

Alex Gama
Director of Operations, Veggie Grill
Customer
Veggie Grill is a plant based restaurant leader in the US, founded in 2006. They've recently expanded to 29 locations, and have even added a second plant-based concept brand called Stand Up Burger.
Customer service is their top priority. Though they are a high volume business with lots of traffic, they want to make sure that diners always experience high quality food that they feel good about eating. Veggie Grill's business goal is to be #1 in the plant-based foods business. But they are driven by a vision of helping get 50% of the population to eat plant based foods in order to have a positive impact on the planet.
Challenges
As Alex Gama, Director of Operations at Veggie Grill, says, "Although we are the biggest brand in our industry, we are still a fairly small operation. We don't have a facilities manager for each branch." As the company expanded its footprint, it was becoming difficult to excel in keeping track of all repair and maintenance, service providers, and the assets in every location. When business critical equipment broke down, it would require attention from store operators and employees, which took time away from serving customers.
Veggie Grill needed to solve these issues:
Bandwidth limitations in addressing repair and maintenance issues across regions as the brand grew
Identifying and managing the best service providers in existing and new locations
Lack of historical data on assets, including maintenance costs, warranty status and performance
Lack of actionable data to guide facilities strategy
"We are a growing company. But even with a smaller facilities team than we had last year, we are getting everything done and working well at every location with ServiceChannel."

Alex Gama
Director of Operations, Veggie Grill
Solution
Veggie Grill implemented the ServiceChannel Platform to create a centralized source of truth for their entire facilities program. This enabled them to scale the knowledge of their locations and assets throughout the organization, and empowered better, data-driven decision making.
Veggie Grill relies on ServiceChannel Managed to act as an extension of their team. ServiceChannel's trade experts take responsibility for ensuring top performance of repair and maintenance work in every trade, at every location.
ServiceChannel works on behalf of Veggie Grill to source the top service providers through our unique, performance-based Marketplace. The ServiceChannel Marketplace measures providers based on speed, quality and cost metrics. By basing provider selection around Veggie Grill's business needs, the ServiceChannel Managed team quickly identifies the best providers to ensure Veggie Grill has minimal downtime.
Alex sees the ServiceChannel Managed team as "an outside employee" that allows him to focus on business growth.
Results
Alex praises the fact that he can focus on supporting Veggie Grill's growth strategy, since he doesn't have to "chase vendors that didn't show up to fix critical equipment." Alex's facilities team is actually smaller post-pandemic, but delivering better outcomes through the support of ServiceChannel Managed and the ServiceChannel Platform.
Veggie Grill restaurant managers are also grateful, since they and their employees can spend their time on their primary goal of serving quality food to customers instead of worrying about broken kitchen equipment.
The visibility Veggie Grill now has across every asset, work order and service provider has given them clarity and efficiency in spending and decision making.
Overall, within just 6 months, Veggie Grill has seen the following results:
Improved 1st time completion rate by 80%
Reduced average invoice costs by 30%
Tighter relationships with the best providers even in a labor shortage
Positive financial impact through data-driven decisions on asset repair or replacements
Enhanced productivity for operations team with ServiceChannel taking care of all facilities issues
Streamlined finances by paying just one monthly invoice to ServiceChannel rather than process every individual vendor invoice