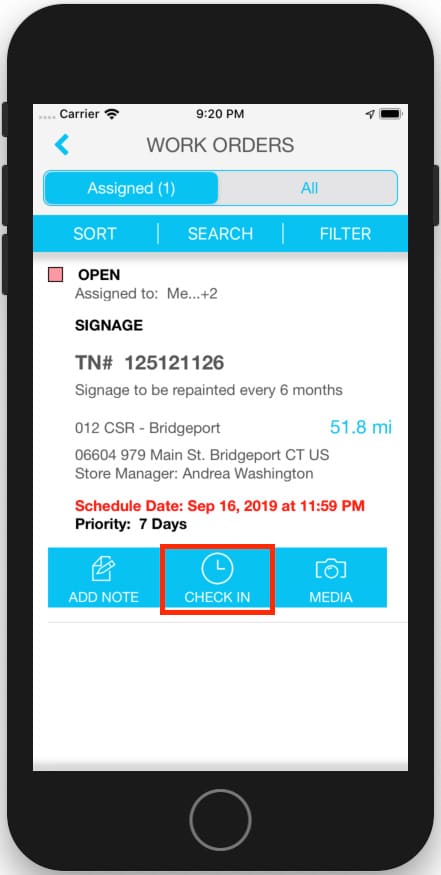 Check In and Out with SC Provider Mobile
Real-time sign in and check out with the mobile app.
Login to ServiceChannel Provider Mobile using your User ID and password.
Use Search to find the work order by tracking #, or scroll under the All or Assigned tabs on the top.
On the work order, tap Check In..
You'll see a clock with how long you are checked in.
When you are finished, tap Check Out and then change the status of the work order as needed.
Learn more in ServiceChannel University.