Check In and Check Out: Your key to great scores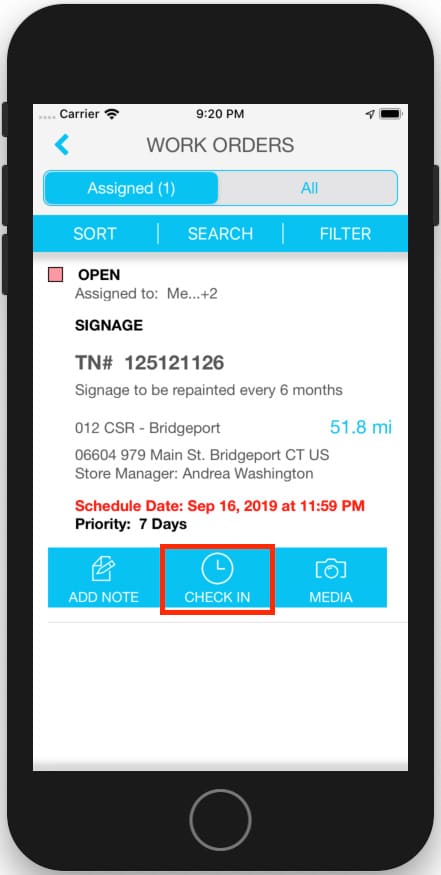 Real-time sign in and check out with the mobile app.
Checking in and checking out with every work order is essential. It underlies many of the most import key performance indicators that contribute to your scores for Speed, Quality, Price and Engagement, such as on-time arrival, first-time completion, one-time visits and resolution codes.
Make sure to add all your technicians to your ServiceChannel account and assign them all the technician role. That way your customers know who is scheduled for their jobs and who to expect. And when your techs use their provider mobile app to check in and out, labor hours are accurately tracked.
Login to ServiceChannel Provider Mobile using your User ID and password.
Use Search to find the work order by tracking #, or scroll under the All or Assigned tabs on the top.
On the work order, tap Check In.
You'll see a clock with how long you are checked in.
When you are finished, tap Check Out and then change the status of the work order as needed.
Learn more about adding your technicians.
Learn more about checking in and out with the mobile app.