Tavistock Restaurant Collection Increases Operational Transparency and Consistency with ServiceChannel
Service Automation Improves Visibility and Efficiency across Nationwide Operations of 17 Upscale Brands
NEW YORK, Feb 1, 2017– ServiceChannel, the leading SaaS service automation platform for facilities managers and contractors, today announced that Tavistock Restaurant Collection became the newest restaurant portfolio to select ServiceChannel for more visibility and transparency of its facilities management operations such as spending, budgeting, vendor performance and automated invoice processing.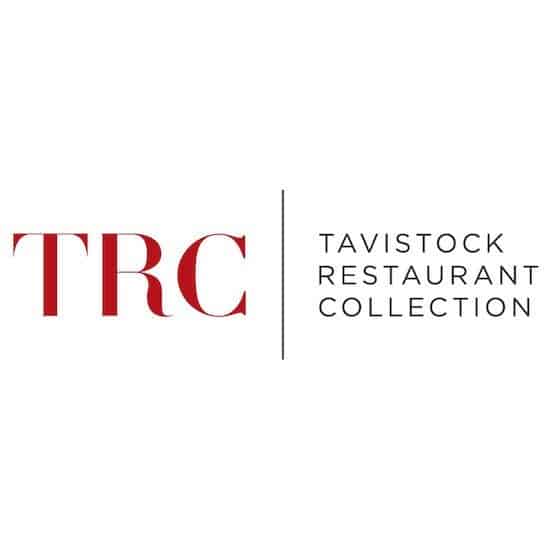 In addition to the need for greater transparency, another key criteria in evaluating service automation solutions for Tavistock was the ability to achieve consistency in its FM operations, an important consideration for a rapidly growing organization comprised of 17 upscale and unique restaurant brands with locations throughout the country including Abe & Louie's, AquaKnox, Atlas, Canvas Restaurant & Market, Napa Valley Grille, California Cafe, Atlantic Fish Co., Coach Grill, ZED451, Joe's American Bar & Grill, Top Catch at Joe's Waterfront, Blackhawk Grille, Timpano, Cafe del Rey, Canonita, Sapporo and the soon-to-open Chroma Modern Bar + Kitchen.
"Procedural inconsistency for facility operations at our locations was an issue," said Eric Rainville, Director of Facilities at Tavistock Restaurant Collection. "It was a real challenge to manage such a diverse and highly distributed portfolio with different products, equipment and processes at each location."
In addition to the inconsistency in operations, Tavistock struggled with the ad-hoc nature of managing repair and maintenance work orders. Each location initiated and received approvals for work orders through email using locally sourced service providers. Tracking work order process was done manually through spreadsheets, which significantly limited visibility and created a jumble of disparate data sources. In addition, the on-site restaurant managers were responsible for routine maintenance, often with little or no coordination with the facilities management team.
"Our company's mission is to be guest-obsessed in order to create a unique, memorable dining experience for patrons," Rainville said. "With the introduction of ServiceChannel, we look forward to increasing efficiency and creating an environment that allows our operators to better serve our guests."
Tavistock chose to deploy ServiceChannel service automation with project goals such as:
Gaining better visibility into repair and maintenance spending at all restaurant locations as an important data source for company-wide budgeting and planning,
Identifying frequently recurring repair and maintenance issues, particularly "multiple failure points" to inform repair/replace decisions,
Shrinking case resolution time through enhanced tracking, leading to better contractor accountability and performance,
Automating the work order initiation, approval and routing process between each restaurant and the Tavistock FM team,
Providing restaurant managers and company executives with enterprise mobility as well as location-specific data and KPI dashboards to get a real-time view of Tavistock's FM operations.
The company also will be taking advantage of a number of key components of ServiceChannel's facilities software such as a mobile GPS check-in app to better manage its external contractors and Planned Maintenance Manager to automate recurring tasks and take routine maintenance obligations off its managers' plates.
"We expect that the visibility and control of our repair and maintenance processes through ServiceChannel will give us increased transparency of our operations on a daily basis," Rainville said.
Additional Resources
About ServiceChannel
ServiceChannel provides facilities managers with a single platform to source, procure, manage and pay for repair and maintenance services from commercial contractors across their enterprise. By delivering unprecedented transparency and data-driven analytics of service quality, across all trades, locations and contractors, facilities managers drive significant brand equity and ROI for their organizations without outsourcing or investing in new infrastructure. The world's leading global brands use ServiceChannel and Big Sky solutions daily to help optimize millions of transactions and billions of dollars of spend annually.
About Tavistock Restaurant Collection
Tavistock Restaurant Collection is part of Tavistock Group, an international private investment organization founded by Joe Lewis. The collection operates award-winning restaurant concepts including Abe & Louie's, Atlantic Fish, Atlas, AquaKnox, Blackhawk Grille, Cafe del Rey, California Cafe, Canvas Restaurant & Market, Canonita, Chroma Modern Bar + Kitchen, Coach Grill, Joe's American Bar & Grill, Napa Valley Grille, Sapporo, Timpano, Top Catch at Joe's Waterfront, and ZED451. For more information, visit www.tavistockrestaurantcollection.com.
Media Contacts:
John Noh, ServiceChannel
jnoh@web.servicechannel.com408.242.3852
Karlee Kunkle, Tavistock Restaurant Collection
karleekunkle@tavistockrestaurants.com407.909.7225