Big Sky Technologies

Joins ServiceChannel Team!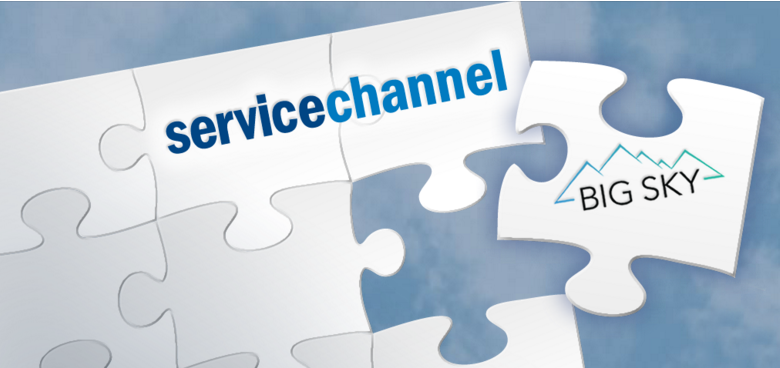 ServiceChannel announced it has acquired Big Sky Technologies, Inc., a San Diego-based, privately held company with a facilities maintenance and operations SaaS solution specializing in serving multi-location retail, restaurant and other geographically distributed organizations.
The combined resources and talent of ServiceChannel and Big Sky will provide broader choices for facilities departments in retail, restaurant and other distributed enterprises, while the joint development efforts will accelerate technology and new product enhancements. This will help ServiceChannel better serve its customers across 63 countries who are conducting millions of facilities management transactions and managing billions of dollars in invoices on the ServiceChannel platform each year.
---
Customer

Spotlight
Barnes & Noble

With 640 stores in the U.S., (in addition to having one of the Internet's premier e-commerce sites), Barnes & Noble (B&N) makes book shopping an engaging experience. As Director of Facilities Management, Dotty McNally and her team are in charge of two areas: facilities and procurement of supplies, signage, small fixtures and energy for all locations.
For Dotty and the Facilities Management Group, success has a unique sound. "Success sounds like quiet – like a well-put together machine. When it's quiet – everything is working the way it's supposed to be," says Dotty. Working the way it should means having store needs addressed quickly and efficiently – stores should be able to open a work order and have a service provider resolve the issue on the first visit.
Another key to success is good communication. "The best way to work with contractors," according to Dotty, "is to provide expectations and specifications up front." B&N doesn't begin working with new contractors until they fully understand the department's expectations, including major capital programs and processes. Dotty observes, "Many of our amazing vendor partners have been with us a long time and know what we're looking for. Our store managers can get their general points across, but some don't know how to describe in detail what they need. Our vendors go above and beyond to then further question the stores or our regional facilities managers for additional detail so that a more specific request can be given to the subcontractor prior to going in to the stores to perform service."
B&N has been a ServiceChannel customer for 3 years. According to Dotty, "Our team enforces the use of the software – it's good for everyone." Every two weeks, the Facilities Management team has a call with their ServiceChannel Account Executive, Susan Thomas, whom Dotty says, "is amazing to work with." They review current projects, do follow up, and address long-term needs.
The B&N Facilities Management team appreciates how everything is visible in ServiceChannel. Dotty notes, "From the minute the store opens a work order, through the time the invoice is paid – it's all right there. B&N is in our third month of invoicing – the invoicing has made a major difference in work flow and saved a lot of time for our staff, as well as our Accounting Department's staff."
Training is a team effort in the department. All team members in the group have been with B&N for at least 10 years, half of them over 25 years. "Everyone is familiar with the system and how things work. When something new comes along, everyone needs to become familiar in order to move forward. Everyone trains as a team on new processes and discusses how each player can take a role," says Dotty. B&N uses ServiceChannel's online training including the webinar training sessions. Dotty reports, "We've found them very helpful, and the refresher courses are great! You can really pick up helpful hints from these courses and from listening to your peers."
And speaking of courses, you could call Dotty a life-long learner. "I love to learn, I read, take courses, I'm part of book group. I soak in knowledge – that's what I spend a lot of my non-working time doing." But even Dotty sometimes needs a break from learning. For this, there's the outdoors. "Spring, summer and fall it's gardening."
---
Employee

Spotlight
Bruce Monroe… The New Kid on the Block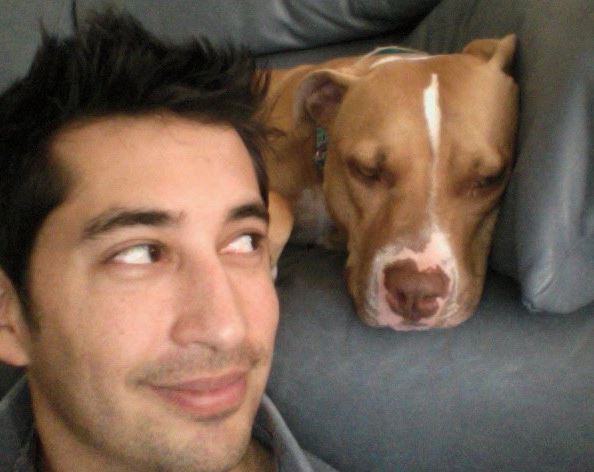 Bruce Monroe is one of ServiceChannel's most recent hires having joined the company this past October. For more than a year, Bruce listened to Jordan Lewis, a friend and ServiceChannel Account Executive, rave about ServiceChannel, so when the opportunity came along, Bruce decided to take a closer look at joining the company.
Prior to joining ServiceChannel, Bruce spent a considerable amount of time in Food & Beverage/Hospitality. This experience came in very helpful for dealing with the many restaurants ServiceChannel assists. Bruce says that aside from his official job description, he likes to think of his role "as a single number that a client can call to get problems resolved. I can help troubleshoot or pass it along to someone else who can. I can also determine if additional or custom services would be helpful, and put the client in touch with someone who can add them. At the end of every week, I need to be able to answer the question: Are my clients more likely to stay with ServiceChannel because of me?" Bruce tries to approach each issue with empathy, which comes naturally to him after having been on the other side. When a problem gets resolved, Bruce says, "he gets to experience that same relief as my client."
But not all of Bruce's experience was in the hospitality. He spent 6 years in the navy, including 2 years in Naval nuclear power training command. Certainly not all the skills Bruce learned while in the military were directly "transferrable," but Bruce believes that "my military experience was instrumental in laying the framework I use to approach any challenge."
In addition to helping his ServiceChannel clients, Bruce's other challenge includes keeping up with his dog with the long and unique name: Leeloo Dallas Multipass. Bruce is clearly fond of Leeloo, as he says, "We spend a lot of time together getting into trouble." Bruce also enjoys reading and applying some of his navy training for working on cars, computers, and other mechanical things. And speaking of the navy, here's a fun fact from Bruce: Did you know submarines make their own fresh air underwater by electronically stripping the oxygen atoms out of seawater?
---
Learning

Channel
Interactive courses led by expert instructors on ServiceChannel products. These courses are perfect for when you need a refresher, when you have a new employee onboarding, or when you want to learn best practices to get the most out of our products. Each course lists the skill level necessary (from Beginner to Advanced) and the target audience, so you can mix and match courses based on your needs.
Available Courses
Feb 2 – Dashboard 101: How to Use the Service Request Dashboard
Feb 4 – A Day in the Life of a Facility Manager: WO Creation & Mgmt
Feb 9 – The Power of Analytics
Feb 9 – RFPs, Proposals, and QuickView
Feb 11 – Service Automation Reports and QuickView
Feb 11 – Invoicing and Invoice Reports
Feb 18 – PMs (Preventive Maintenance) Module: An Overview

---
Featured

Product
Analytics Premium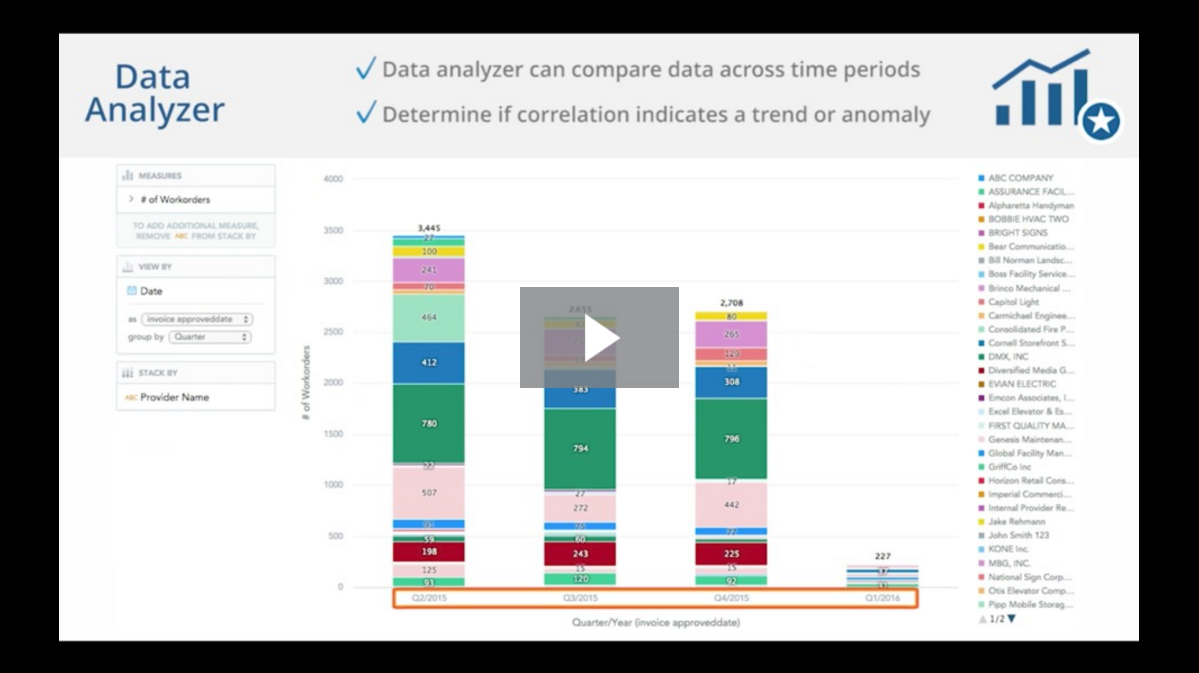 Increase the value of your analytics by creating reports tailored to your processes, adding your own data (i.e. Real Estate), exploring your own data for actionable insights, and get alerted when your KPIs are above threshold.
Analytics Premium is an add-on to the Analytics package. It includes: Custom Analytics, KPI Manager, Data Updater, Data Loader, and Data Analyzer.
The key benefit is that this product can reduce spend and increase quality of service with new tools that can take your facilities program to new levels! Read more
---

Calendar: Upcoming Events
Feb 9 – LEARN&LEAD at AutoNation's HQ
Mar 10 – PRSM International Retail Exchange, UK
Mar 13-15 – RFMA National Conference, Nashville, TN
Mar 16 – Restaurant User Group, Nashville, TN
Apr 24 – Retail User Group, Long Beach, CA
Apr 25-27 – PRSM National Conference, Long Beach, CA
Check out our Events Page for more local events near you!
---
Tip of

the Month
Credit Invoicing
Did you know if a vendor needs to submit a credit invoice you can create a linked WO on the original invoice with a negative NTE for the amount of the credit?
Here's how!
Step 1: Find the invoice you need to put a credit against and create a linked work order.
Step 2: Everything will populate to what is on the original tracking number, change any of the information and hit "next".
Step 3: Change the NTE to the credit amount and hit "submit service request".
Once that's done, edit the WO to "Completed" so the vendor can submit a credit invoice. This is an easy and effective way you can visibly track and confirm any pending credits.
---
For You,

About You
The world of facilities management is changing rapidly. Are you on top of the important changes impacting your field & your career?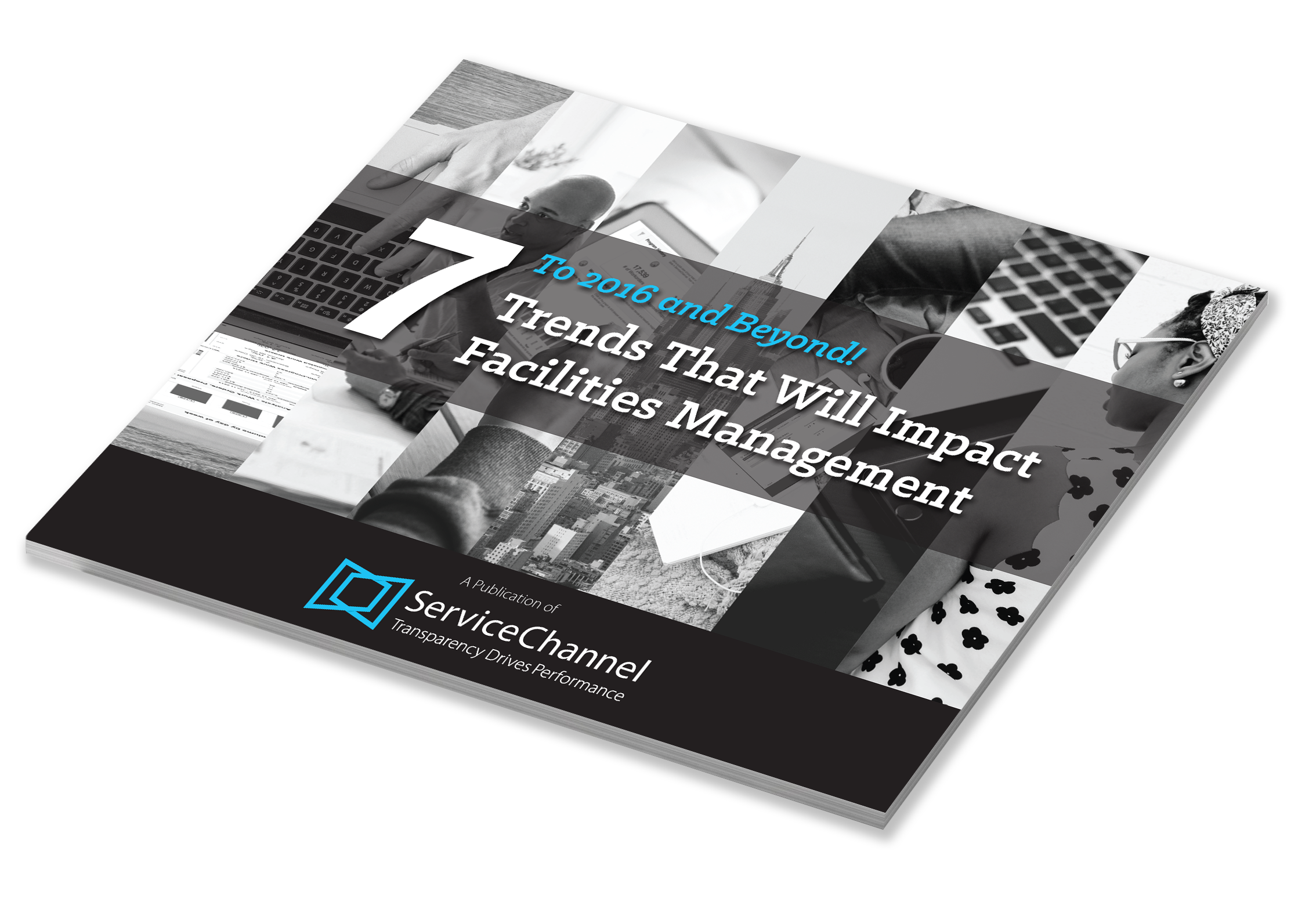 This Ebook covers:
Customer-based insights
New technologies
Best practices
Being smarter about data, analytics and business intelligence
We hope you find NewsChannel information fun and entertaining. If you have anything you'd like to share with us, please let us know!