Customer

Spotlight
Eyemart Express Finds Transparency at Every Level of Service Management
Here's looking at you! At Eyemart Express, that's not just a phrase, it's how they do business. Their mission at Eyemart Express is to provide affordable, high-quality, prescription eyewear in as little as 30 minutes. After 25 years, the company has become the nation's eighth-largest optical retailer with 162 locations across 34 states under four brand names: Eyemart Express, Eyewear Express, Vision 4Less, and Visionmart Express.
And who's keeping an eye on these stores? Jeanne Timko. Jeanne brings a wonderful perspective to her job as Facilities Maintenance Manager. To Jeanne, there are no problems, only "challenges and opportunities." As Jeanne explains it, there is "the challenge of managing multiple requests that may require expedited services and parts, the coordination of multiple trades, and the successful completion of those requests. There's also the opportunity to continually seek out resources and processes to make maintenance and repairs more efficient at all levels for all participants."
Jeanne knows she is doing her job right when there is the successful "implementation and management of quality maintenance programs and repairs at a competitive cost to ensure stores operate efficiently." Jeanne works hard to make sure quality maintenance and management happen, but then, this is the facilities industry, and in our world there is always the unexpected. As Jeanne says, "The next phone call may be an auto strike, a fire, or severe weather that has caused damage at a location. There is a constant flux or triage of the service requests that need to be processed." And this is when her optimistic side kicks in again. "While this can be a challenging part of achieving success, it is also the opportunity to evaluate the resources and processes that make success happen." We guess we could say that Jeanne clearly sees the glasses as half full!
Eyemart Express uses a spectrum of providers, including local, regional and national vendors. Jeanne manages these relationships carefully. As she notes, "There isn't a one-size-fits-all. These relationships are built on solid communication, what our expectations are and what the vendor can provide."
Jeanne likes that ServiceChannel technology allows "transparency at all levels of management from start to completion of the request. The information transparency is available for everyone with access to that location's profile." Eyemart Express employees use ServiceChannel for direct entry of service requests, proper routing and request tracking, managing existing providers for compliance, tracking repairs on existing assets, and evaluating assets that should be considered for proactive replacement. Jeanne values the ability to keep all documentation of a work request in one place, including notes, photos, and vendor updates. The company also uses ServiceChannel's Fixxbook to source new providers.
When it's time to relax Jeanne enjoys watching live theater and going to the movies. And of course, her sunny attitude is a magnet for family and friends. Which all looks good to us!
---
Employee

Spotlight
"All Feedback Is Good Feedback!" Says Success Manager, Jenna Alvarez
Problem solving has always come naturally to Jenna Alvarez. Add to that an innate appreciation of technology and 12 years in facilities management and you have the perfect makings for a ServiceChannel success manager. "I felt that ServiceChannel was a company that would allow me to combine my interests in my daily work life," says Jenna.
With her extensive facilities experience, Jenna is able to "understand what clients are facing on a day-to-day basis. I can help them see the different ways that ServiceChannel can assist with their work, take some weight off their shoulders, and allow them to deal with the other responsibilities they have."
Jenna has been at ServiceChannel for almost 4 years, assisting her accounts with programming changes and enabling additional features to help automate their ServiceChannel system to best meet their needs. Jenna also provides training to corporate users, helps clients understand reporting, and shows them how to better analyze their data with ServiceChannel's analytics tools.
Jenna's problem-solving skills come into play every day. "I enjoy making an impact on the way clients spend their time in the day and bringing more value to their work order management. I love ending a webinar and hearing clients express their amazement and gratitude for what I've shown them."
Outside of ServiceChannel Jenna enjoys spending my time with her 10-year-old son and friends and family. "Of course, eating yummy food enhances the great company!" exclaims Jenna.
And who can resist Jenna's approach to working with clients? "I tell them to embrace new features and their functionality," say Jenna. And then she adds, "All feedback is good feedback!"
---
Featured

Product
COMING SOON! Field Service Management for Internal Technicians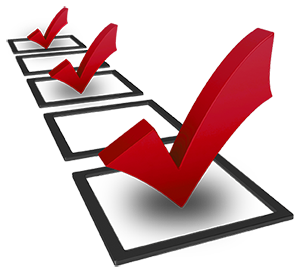 ServiceChannel's new Field Service Management module will allow clients to manage their in-house technicians and provide technicians a mobile solution for interacting with work orders in real time while in the field.
What Managers Will Be Able to Do:
See all of the work orders belonging to their technicians.

Manually dispatch work orders to specific technicians, or set-up automated assignments.

Track the total cost of a work order, from travel and wrench time, to parts used.
What Technicians Will Be Able to Do:
See all of the work orders that belong to them.

Log time against a work order and update its status, scheduled date, description, etc.

Add assets, parts, notes, and attachments to work orders.
---
Tip of

the Month
Expired PM Work Orders
Have you had a Contractor report that they were unable to check-in to a PM Work Order because it "expired"? This is likely because they are trying to check into a "Maintenance" category work order beyond the schedule or expiration date. Work orders assigned to the category "Maintenance" behave differently than work orders assigned to any other category (e.g., repair, warranty, and so forth), and have a "hard" schedule or expiration date; IVR check in/out is NOT permitted past that date. This is by design in order to ensure that your scheduled maintenance is done within the time frame that you have allotted.
---
For You,

About You
CIOReview Recognizes ServiceChannel as Top Solution Provider of 2016
ServiceChannel is at the forefront of providing productivity solutions and improving the marketplace with an innovative system of record so that facility managers can have complete visibility of all work across their many locations. ServiceChannel has been recognized by CIOReview magazine as one of the 20 Most Promising Productivity Solution Providers of 2016. Read more.
---
Calendar:

Upcoming Events
November 9 – ServiceChannel User Group, London, UK
November 9-10 – PRSM International Retail Exchange, London, UK
November 17 – ISM: Leveraging Business Intelligence Presentation, Tarrytown, NY
Check out our Events Page for more local events near you!
---
Learning

Channel
LearningChannel is composed of interactive courses led by expert instructors on ServiceChannel products. These courses are perfect for when you need a refresher, when you have a new employee onboarding, or when you want to learn best practices to get the most out of our products. Each course lists the skill level necessary (from beginner to advanced) and the target audience, so you can mix and match courses based on your needs.
Available Courses
Nov. 1 – Dashboard 101: How to Use the Service Request Dashboard
Nov. 3 – A Day in the Life of an FM: WO Creation and Management
Nov. 8 – RFPs, Proposals, and QuickView
Nov. 9 – Fixxbook for Contractors: Best Practices in Profile & Account Mgmt
Nov. 10 – Invoicing and Invoice Reports
Nov. 17 – PMs Module: An Overview