NEW YORK – ServiceChannel, the leading SaaS platform and vertical marketplace for facilities management, announced a $54 million growth financing round led by Accel, a leading early and growth-stage venture capital firm. This new funding will be used to help the company accelerate the transformation of an $85 billion facilities and contractor management market to a more modern, data-driven and automated approach.
"We are thrilled to be working with Accel to accelerate our exciting product roadmap and fully realize our mission to provide greater visibility, transparency, intelligence and automation to facilities managers and commercial contractors around the world," said Tom Buiocchi, ServiceChannel CEO. "Accel has backed category-defining software leaders including Atlassian, Qualtrics, Slack, Cloudera and Checkr, as well as consumer internet businesses such as Facebook, Supercell, Flipkart, Jet and Etsy. Above all, they truly appreciate how modern software can deliver unprecedented benefits and insights to our customers and service provider partners." For more information please see full press release.
---
Featured

News
[WEBINAR] Contractor Management Made Easy: Top Tips for Efficiently Managing Your Service Providers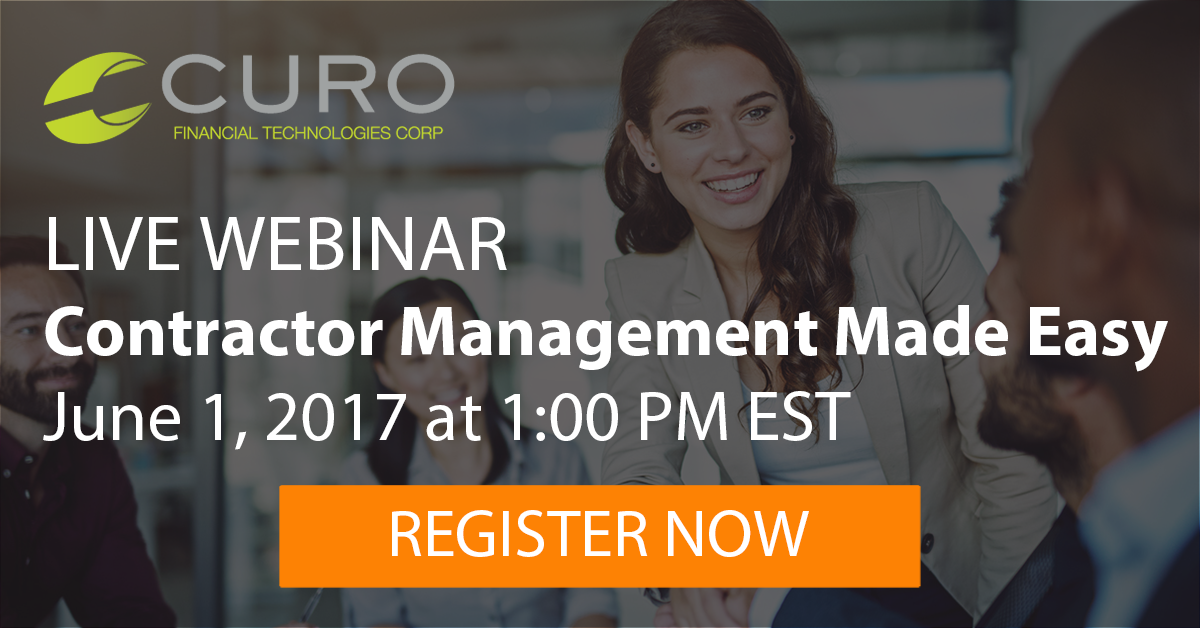 LIVE! from the ServiceChannel studio on Thursday, June 1 at 1:00 PM EST.
Learn best practices, tips, and tricks from CURO Financial Technologies Corp, a leading short-term consumer lending company with operations in the US, Canada and England technology platform for short-term lending. Learn the secrets to how it manages its third parties performing repair and maintenance across hundreds of locations.
During this webinar the presenter will share:
Contractor management challenges
Why contractor management is so important and critical
Best practices and actionable tips to efficiently manage your service providers
Top KPIs that are most important to track
---
Calendar:

Upcoming Events
May 25 – LEARN&LEAD, Cupertino, California
June 8 & 9 – ServiceChannel Education & Networking Forum, Milan, Italy
July 13 – LEARN&LEAD, Columbus, Ohio
Sept. 11-12 – ServiceChannel CONNECT User Group, Las Vegas, Nevada
Check out our Events Page for more local events near you!
---
Learning

Channel
LearningChannel is composed of interactive courses led by expert instructors on ServiceChannel products. These courses are perfect for when you need a refresher, when you have a new employee onboarding, or when you want to learn best practices to get the most out of our products. Each course lists the skill level necessary (from beginner to advanced) and the target audience, so you can mix and match courses based on your needs.
Available Courses
May 18 – PMs (Planned Maintenance) Module: An Overview
---
NewsChannel

News!
To better enhance our newsletters for you, we will be taking the month of July off. NewsChannel will be distributed in June and return in August.
Thank you for your continued readership!