ServiceChannel announced its latest customer success in a high-growth, highly distributed customer environment by replacing an ad hoc, legacy facilities management operation with a systematic, technology-based one.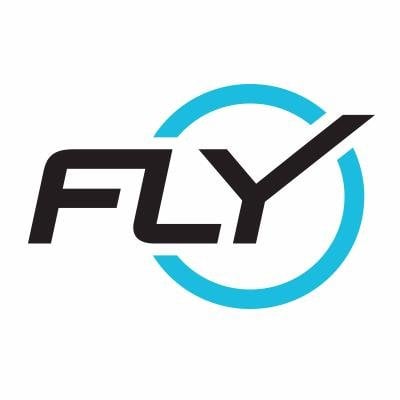 This most recent implementation was at Flywheel Sports, a popular indoor cycling brand with over 40 studios throughout the United States and plans for continued growth. Since deploying ServiceChannel's software platform, the Flywheel facilities management team is now empowered with cross-functional sharing of operational data, knowledge and best practices across the company in order to make timely and data-driven decisions on matters such as "fix or replace" or "in-house or outsource."
Similar to most companies looking to modernize its facilities management operations, Flywheel evaluated a number of technology options before choosing ServiceChannel. The deciding criteria on ServiceChannel's selection were its user interface/experience, advanced analytics and modularity of the portfolio that provides access to specific tools on-demand as changing business and operations requirements dictated. For more information please see full press release.

---
Employee

Spotlight
Eric Engleman Provides Solutions for Improving Client Service
Eric Engelman has built his career on customer service. Well, let's rephrase that, he's spent most of his life in customer service. It's not many people who can say, "I've been involved in customer service in some regard since I first started working at 14 years old, always enjoying serving the customer and problem-solving." This makes Eric perfect for the role of Client Success Manager, a position he's held for almost two years. Eric's responsibilities revolve around making his clients' facilities management duties more streamlined & efficient and providing troubleshooting & training to make their jobs easier. In overseeing adoption of ServiceChannel products, Eric also offers recommendations for best practices and strategies that save clients money and improve service.
Eric came to ServiceChannel from a client company with 1500+ retail stores, which makes Eric an even better fit. "Because I knew and used ServiceChannel, it was perfect for me to segue into working on this side of the business," says Eric. As if it couldn't get any better, Eric adds, "Because I've worked with the software on the client side of the business, I have a unique perspective on our clients' struggles and goals. I've leveraged my past experience working in facilities to come up with suggestions and optimizations for my clients' businesses."

What's the best thing that Eric could hear? "I love when my clients come back to me and say 'Thanks, you've made my life so much easier with that solution!'".

Eric uses his off-time to relax with his wife and two sons. And for this guy who spends his work day helping others, whenever he has the chance he leaves the software behind and trades it in for dirt roads; Eric enjoys getting out and exploring with his Jeep. He says with a smile, "Being off-road is a passion of mine."
---
Featured

News
ServiceChannel Brings First-in-Industry Machine Learning Solution to Facilities Management, Offering Unprecedented Innovation
ServiceChannel introduced advanced machine learning capabilities to its flagship solution, enabling faster, more automated data-driven decision making capabilities for facilities managers. ServiceChannel's Decision Engine revolutionizes how facilities managers interact with their data through powerful prescriptive analytics and historical data in the service workflow, resulting in faster and smarter decision making.
"Machine learning is truly changing everything today, and the facilities management industry is no exception. With machine learning, our vision for transforming how facilities management professionals work is boundless," said Hugues Meyrath, chief product officer at ServiceChannel. "Decision Engine is revolutionizing decision making in facilities management by applying data and analytics to a previously arduous and manual process. This is the industry's first step toward adopting the incredible technologies commonplace in more traditional markets, enabling the automation of repetitive tasks and driving unprecedented efficiency."
For more information please see full press release.
---
Calendar:

Upcoming Events
Apr. 18-20 – PRSM National Conference, Dallas, Texas
Apr. 19 – ServiceChannel Think Transparency Evening, Dallas, Texas
Sept. 11-12 – ServiceChannel CONNECT User Group, Las Vegas, Nevada
Check out our Events Page for more local events near you!
---
Learning

Channel
LearningChannel is composed of interactive courses led by expert instructors on ServiceChannel products. These courses are perfect for when you need a refresher, when you have a new employee onboarding, or when you want to learn best practices to get the most out of our products. Each course lists the skill level necessary (from beginner to advanced) and the target audience, so you can mix and match courses based on your needs.
Available Courses