This is the next in a series of posts highlighting critical Action Items that every facilities manager should be focused on throughout the year, but especially during certain parts of the year. In our prior post, we explored the powerful benefits from enabling contractor-initiated work orders. This post focuses on the importance of frequent facilities audits.
Throughout the year, FMs need to remember to look ahead and prepare for the months ahead. For example, when winter arrives, there should be snow removal procedures in place and heating systems should have been inspected to ensure maximum functionality. One effective way to prepare facilities ahead of time is to conduct facilities audits.
Seasonal Facilities Audits Reduce Risk and Spend
As each season turns, it's a great time to check the conditions of all buildings across your locations, particularly spots like roofing that can be toughest to regularly access but can lead to serious damage when least expected and during the most inopportune times.
Each season brings its own challenges, from ice to wind to heat.  Unidentified problems can fester, leading to bigger issues down the road with costly budget or even safety impact.
Waiting 'til building flaws become apparent vastly increases a facility's risk profile.  It's imperative to stay on top of the physical and structural conditions of all your locations. One of the best ways to ensure safety and minimize risk is to regularly perform site audits or inspections across all your locations.
Take the time to conduct audits on your key assets, such as roofs. This way, if there are items that need fixing or updating, you can address them before they become critical and force you to spend emergency maintenance fees that would stretch your budget.
Key Facilities Audit Tool: Mobile Technology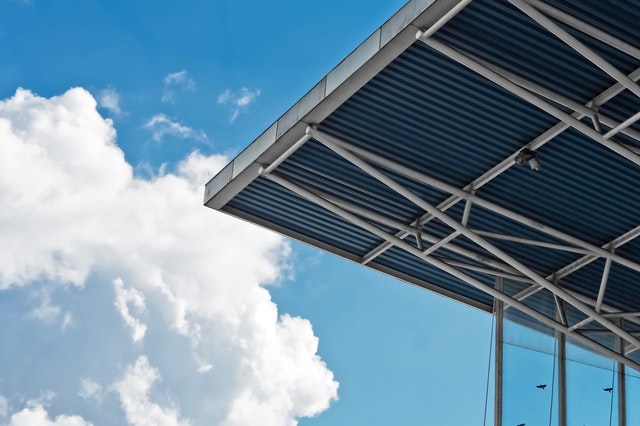 Using a  not only makes doing these checks on a more regular basis easier, it makes the actual review more consistent, objective and comprehensive.
In fact, with a standards-based mobile inspection program, these often can be performed by most anyone on staff, rather than relying on only specially-trained personnel.  This ensures that you're reviewing your physical environment much more regularly and getting on top of problems before they might even develop.
Mobile FM software allows conducting highly efficient facility audits and inspections by enabling photos to be taken of any identified issues, and work orders to be submitted right on the spot.
There are a number of key elements to a successful facility/site audit program and thus ensuring a positive brand experience for your customers.  Only by looking at things in a proactive, prescriptive manner, rather than simply looking for problems that have occurred, can this process be a true value-add to your facilities program.
Final Thoughts
Maintaining your stores, restaurants, centers, buildings or other facilities needs to focus on both inside and outdoor aspects.  In fact, regular location monitoring through mobile tools is one of the most constructive ways to avoid potential roof and ceiling problems, and other structural issues year-round.
In future posts, we'll highlight where other top performing facilities teams focus their efforts, from service provider performance management to end of period budgeting/planning.
Learn more about conducting strategic facilities audits to keep locations in top working condition year-round.