CorePower Yoga Resolves to Tame Growing Pains with Service Automation (and Achieves FM Peace)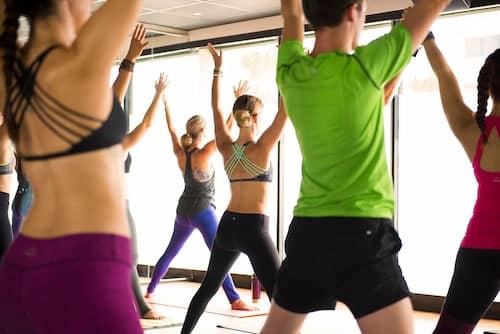 With the turn of the year come new resolutions for many Americans, which usually involves some pledge to reduce caloric intake and increase cardio rates. These days, that exercise regimen is likely to involve some form of yoga, an ancient discipline that is growing leaps and bounds in the United States. That growth is illustrated by data cited by Forbes, showing that more than 37 million Americans practice yoga today, 20 million more compared to just three or four years ago.

One yoga studio who has benefited from the yoga craze is CorePower Yoga, a national chain that was founded in 2002 and now operates almost 200 studios. While the company overall experienced robust expansion, the company's Facilities Management "team" did not. In fact, this team basically consisted of one full-time employee and a network of general contractors and other service providers to handle all of the repair and maintenance (R&M) work orders.
This model led to several challenges, including:
Decentralized work order process based largely on email communications from individual studios to general contractors and even subcontractors

Inability to track work order progress, case resolution and costs

Ad hoc invoicing and payment process, leading to redundancies and overpayment
In other words, CorePower Yoga's FM operations was experiencing some severe growing pains.
Download Free Case Study: See how this Health/Fitness chain cut R&M costs by 49%
Service Automation to the Rescue
With no option to throw more manpower to the issue, CorePower Yoga sensibly turned to technology as the solution, specifically service automation from ServiceChannel. This platform gave the FM team full command-and-control of its operations (for the first time), which increased efficiency and lowered costs dramatically.
For example, the company estimates that the average invoice amount for R&M decreased 15% while spending per-location dropped 50% after deploying service automation. After implementing the service automation solution, the yoga chain gained visibility and transparency across its studio locations that led to improved key performance indicators such as on-time check-in of contractors and first-time completion rates of work orders.
Perhaps the most surprising aspect is that CorePower Yoga attained these performance results while streamlining its number of vendors and service providers significantly. Actually, to most ServiceChannel customers, this would not be all that surprising, considering service automation was purpose-built to enable FMs to do more with less.
Service automation is also playing a major role in CorePower Yoga's expansion plans in how the company even designs and builds new studios. The company achieves this by analyzing R&M data available through the ServiceChannel software, which turns into insights for the construction and design team, with specific details such as frequently recurring maintenance issues or the types of facilities equipment or fixtures that were prone to failure.
These benefits will prove themselves to be extremely helpful in 2018, which is shaping up to be a banner year for the yoga industry. One of the reasons is that yoga has the ability to reinvent itself constantly, thereby reaching new followers while keeping existing practitioners "on their toes," so to speak.
That's very familiar to the CorePower Yoga FM team who has also reinvented itself through the power of service automation and attained peace with their facilities operations through agility and efficiency.
Get more information about the ServiceChannel deployment at CorePower Yoga in the free case study below.